Ensure all those behind by-election violence and bribery are punished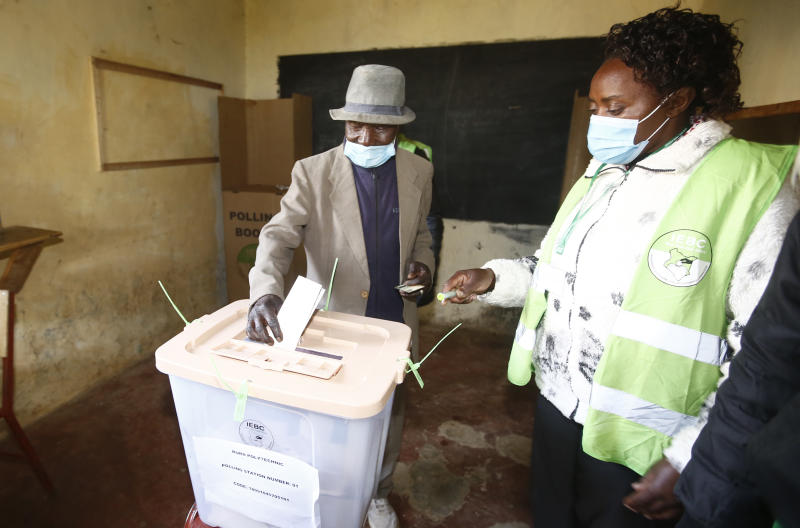 Three by-elections were conducted in Bonchari, Juja and Rurii on Tuesday this week.
The Bonchari and Juja parliamentary seats were left vacant following the deaths of Members of Parliament John Oroo and Francis Waititu, respectively, in February.
The Rurii Ward Member of County Assembly seat in Nyandarua fell vacant following the demise of Mburu Githinji in January.
The declaration of those seats vacant by the Independent Electoral and Boundaries Commission (IEBC), in line with constitutional stipulations, paved the way for campaigns that were somehow muted due to restrictions occasioned by Covid-19 containment measures.
A ban on public and political gatherings took the steam out of the campaigns but candidates, nonetheless, found ways of endearing themselves to the electorate.
Unfortunately, the culmination of those campaigns was anything but peaceful. Violence marred the Juja polls and forced a temporary halt to vote tallying.
In Rurii, police officers arrested several people who they claimed had been hired to disrupt the voting while in Bonchari, cases of voter bribery and police intimidation were reported.
Coming after cases of voter-bribery and the chaos that attended the Matungu by-election in March this year, there is every reason Kenyans should be worried about the 2022 elections in which, no doubt, the stakes are higher.
Having served two terms, President Uhuru Kenyatta will be handing the baton to a new leader.
If anything, these incidences are a negative reflection on our political maturity as a nation and people. We are yet to fully recover from the self-inflicted wounds arising from the mindless violence that Kenyans meted out on each other following the contested 2007 General Election.
That violence claimed at least 1,300 lives while more than 600,000 people were internally displaced. By now, that ignominy should have impressed upon Kenyans the need to rise above partisan and tribal politics for the sake of national unity, but it has not.
Sponsors and perpetrators of election violence should be arrested and charged. On their part, Kenyans have a moral obligation to reject leaders who lead them on the path of ethnic hatred and uncalled for violence; it is not worth it.
As we move closer to the August 2022 General Election, the government should assure citizens of a conducive environment that will allow them peace to exercise their democratic right to elect leaders of their choice without intimidation.