Deployed cautiously, PPPs can help Kenya flatten debt curve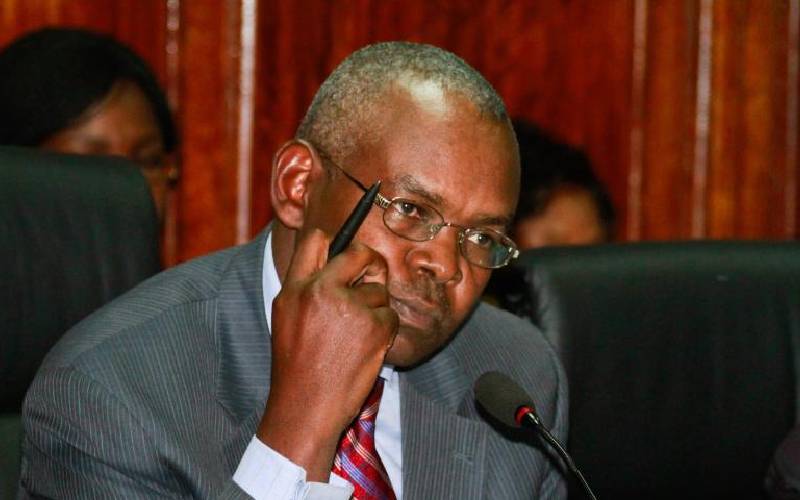 Former National Treasury Principal Secretary Kamau Thugge once said that with Public Private Partnerships (PPPs), we can have our cake and eat it. That is true.
With PPPs, said Dr Thugge, the country could continue with its mega projects without bursting the debt limit.
The signing of the Sh160 billion Rironi–Nakuru–Mau Summit highway is the clearest indicator that the country is seriously moving away from debt-driven growth to PPP.
This is good news amidst the gloom of Covid-19 and economic doom precipitated by binge-borrowing.
President Uhuru Kenyatta witnessed the signing of the deal for the construction of the road, the first toll highway in a long time.
The road, which links Kenya to northern Tanzania, will be one of the largest PPP projects in Africa, as Kenya moves away from debt-funded projects.
Besides this highway, other PPP projects include the construction of the Mombasa Petroleum Trading Hub, the 140MW geothermal plant at Olkaria and the 10,000km road annuity programme.
Others are the second Nyali Bridge Project and the Nairobi Expressway Road Project which will link Nairobi's Westlands to Jomo Kenyatta International Airport.
Switching to PPPs is a brilliant idea as it offers the government breathing space from the choking debt. But there are contrarian voices that should not be ignored. One such is the International Monetary Fund which is concerned over the concealing of finer details of contracts for mega-projects.
Although the deals involve private sector players and the government, it is the public that will shoulder the burden of financing the projects, and as such, they ought to know the finer details.
"There is no transparent disclosure of the full assets and liabilities relating to ongoing and planned PPPs despite this financing modality being increasingly preferred by the government," IMF said last year.
The IMF also noted that the PPP Unit has limited capacity to undertake effective oversight, and noted that while elements of termination, risk, government guarantees and annual fixed payments are stated, several other types of risk are missing.
Thus, although PPPs provide better prospects than borrowing, they also have pitfalls that we must avoid.