With restrictions lifted, Kenyans must step up personal measures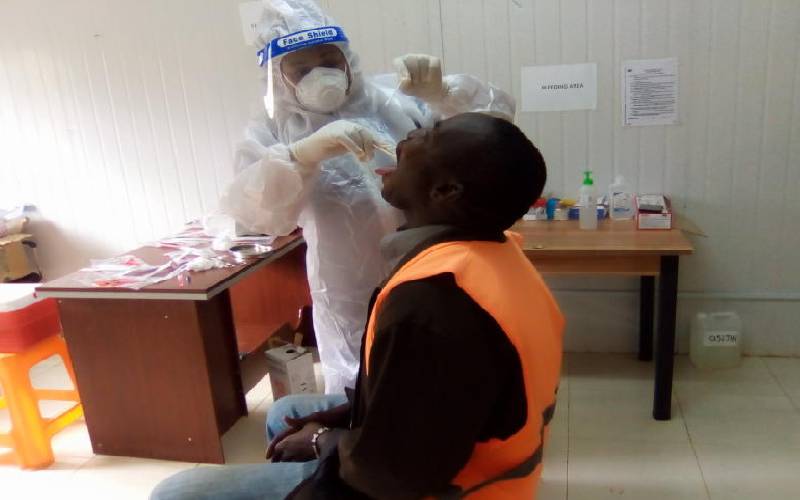 There was a huge sigh of relief after President Uhuru Kenyatta partially re-opened the country by lifting travel restrictions imposed on Nairobi, Mombasa and Mandera counties. Kenyans were eager for easing of the measures put in place to curb the spread of the coronavirus. They reckoned that the travel bans in the three counties had caused untold suffering to hundreds of families, and had adversely affected the economy.
The president heard their cry yesterday and lifted the restrictions, albeit with huge caution. He rightly urged Kenyans to put on hold their travel upcountry, seeing that the Covid-19 pandemic is still rife in Kenya and infections are rising steadily.
It is noteworthy that the respiratory disease is harsher to elderly people, who in most cases live in rural areas. It would, therefore, be devastating for Kenyans to rush to the villages, only to infect their elderly parents with the disease. And this is where personal responsibility is called for among all Kenyans. If you do not have to travel, stay in the city and stop the spread of the deadly disease.
Further, religious gatherings have been allowed under strict guidelines. There should be no more than 100 persons in a place of worship and children under the age of 13 and persons above 58 are not allowed. The faithful must adhere to these measures and the other protocols without compromise. The clergy and staff in these institutions must take the lead in ensuring the safety of all worshipers in any one gathering.
With local air travel set to resume on July 15th, there is hope that domestic tourism will get a much-needed shot in the arm. However, there should be a strict observance of health guidelines. It would be catastrophic to resume operations with careless abandon, leading to a spike in infections, especially within tourist facilities.
Still, yesterday's partial re-opening should not be taken to mean that it will be business as usual. Indeed, this is the time for all Kenyans to step up individual protection measures.
Wearing masks, hand-washing, social-distancing, avoiding huge crowds, avoiding handshakes should be the new normal. The measures should be taken more seriously now that the country has been partially re-opened and more travel is inevitable.
The president was spot on in urging Kenyans to re-imagine a new way of life, doing business and taking opportunities presented by the pandemic. In every dark cloud, there is a silver lining and Kenyans must seize the re-opening to evade the virus and at the same time, take their investments to the next level.