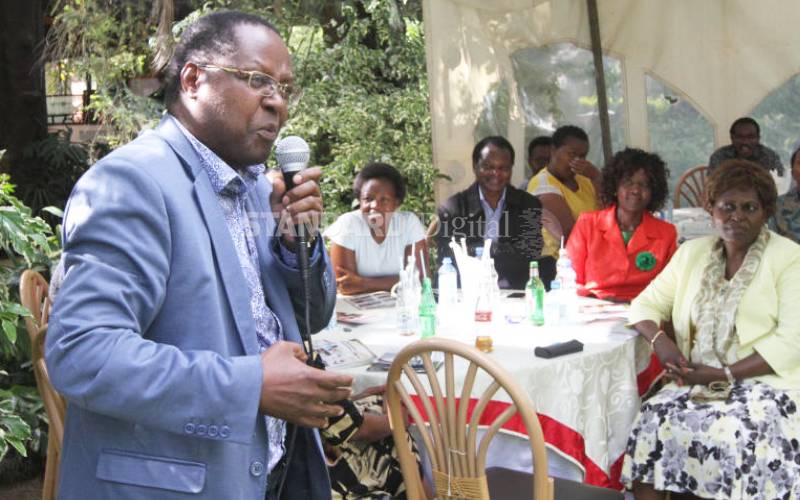 At least 200 students from Embu County will benefit from scholarships to study in the United States beginning next March. The scholarships are being funded by the county government. Addressing the Embu County Professionals Development Association in Nairobi on Saturday, Governor Martin Wambora said already beneficiaries of the scholarships are being identified and vetted. Wambora challenged Embu professionals to come up with ideas that would lead to increased development in the county.
SEE ALSO: Covid-19: Kenya records 688 new cases in last 24 hours
"The vetting process is underway. We will ensure all beneficiaries of the programme come back to help develop our county," said Wambora. Speaking at the same time, the professionals' association chairman Ibrahim Mwathane said in collaboration with the county and national government, members had been motivating and mentoring learners both in primary and secondary schools in the county.
Mentor learners
Mwathane also thanked the members for using their time, skills and resources to empower education programmes in the county. Next year, Mwathane revealed, the association intends to conduct a fresh programme that will mentor learners in all the county schools. He appealed to Wambora to consider buttressing the efforts of the professionals with resources from the county.
SEE ALSO: Hope for Embu coffee farmers as Munya mulls Sh135m debt waiver
To begin with, Mwathane said, the association needs office space within Embu town to coordinate its activities. He noted that such a county-initiated project would reduce the association's logistical costs.
Other fronts
Wambora told Mwathane the county government would continue to partner with the professionals for the sake of development. He urged the association to help develop the county in other fronts, apart from education. He suggested the improvement of infrastructure and programmes to spur agricultural production.
SEE ALSO: Coffee farmers reap big as new factory adds value to harvest