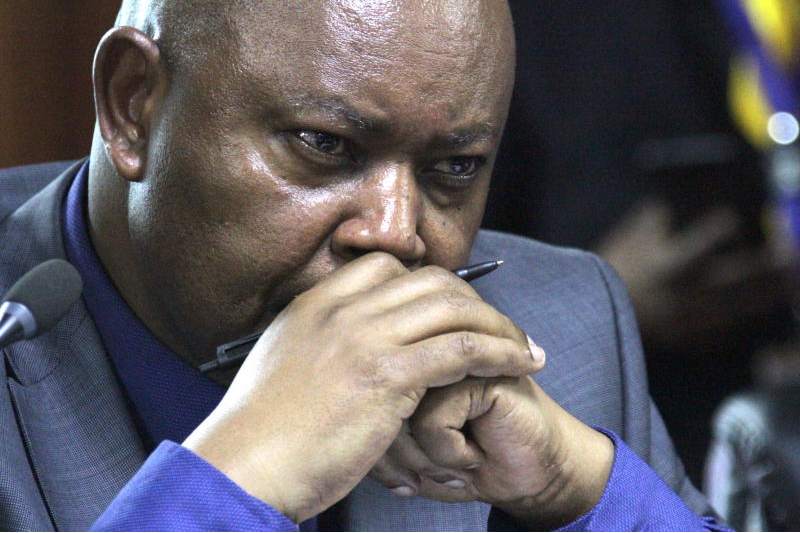 Police have arrested two Kenyatta University students suspected of engaging in bank fraud.
They were arrested at an apartment in Nakuru's Milimani Estate during a raid. Also arrested were two women.
According to authorities, the suspects have been hacking into unsuspecting residents' credit cards before using them to purchase bitcoins which they convert to shillings.
"They then use the money to live lavishly and buy properties," the Directorate of Criminal Investigations (DCI) said on Twitter on Thursday, June 16.
The suspects, the DCI noted, operate from houses in Milimani area.
"In the sophisticated crime that is gaining currency in the country, the students create fake email accounts which they use to hack credit cards of innocent persons, especially those living in foreign countries and use them to buy bitcoins."
Detectives recovered five laptops, four mobile phones and a document detailing a land sale agreement for a property valued at Sh850,000 in Juja, Kiambu County.
Other items recovered during the raid include two Wi-Fi gadgets, three hard drives and assorted SIM cards.
The DCI warned that tech-savvy criminals have taken advantage of the digital currency to hack into people's bank accounts, buy bitcoins and leave little or no trail.
Cyber forensic experts have since taken over investigations into the matter for a comprehensive analysis.
The arrests come days after President Uhuru Kenyatta commissioned the ultra-modern National Forensic Laboratory at the DCI headquarters on Kiambu Road.
The facility will be used by security agencies to fast-track investigations of serious crimes including terrorism, murder, robbery with violence and cyber-crime.