NEMA issues stern warning to factories discharging waste into Athi River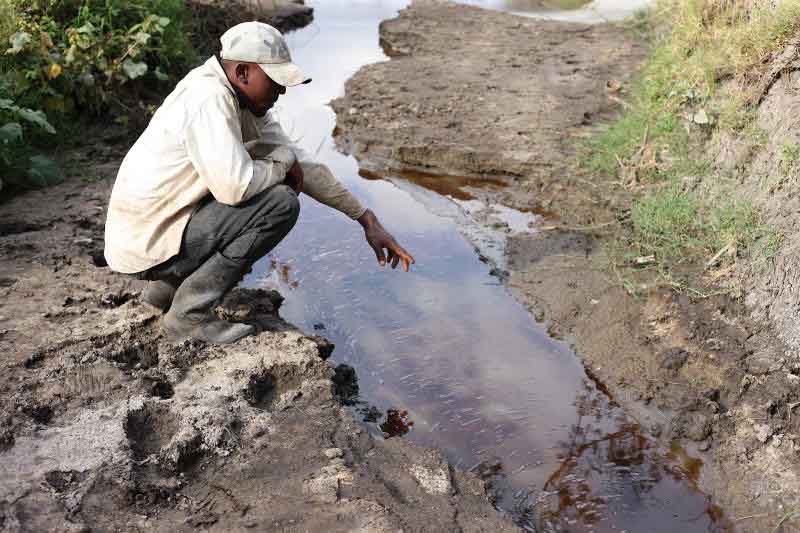 The National Environment Management Authority has issued a stern warning to factories in Mavoko town that were discharging their effluent into Athi River.
The Nema team from Nairobi and Machakos accompanied by counterparts from Water Resources Management Authority, issued the warning during their fact-finding mission following outcry from residents.
The officers who toured part of the river took samples of the water that had turned pink and presented them to the government chemist to assess the level and kind of pollution.
The officers who were accompanied by residents of Kinanie expressed shock at the level of pollution due to effluent from factories.
Mavoko Treatment Works was directed to immediately stop releasing its waste to the river before analysis was concluded to find out whether the discharge was harmful to consumers of the river water.
Residents told the officials that their plants which were irrigated with water from the river have withered and dried up due to the water pollution. Others said their livestock were also affected after drinking the water.
"We need compensation for these losses," a resident said.
The polluted water has gone downstream beyond Kinanie to Kilimbogo and even to Thwake Dam in Makueni County.
Further, residents have threatened to hold demonstrations if urgent measures were not taken to address the situation.
The Nema and WARMA team assured residents of a solution to the water contamination soon.