Step children battle it out for late father's Sh 100m estate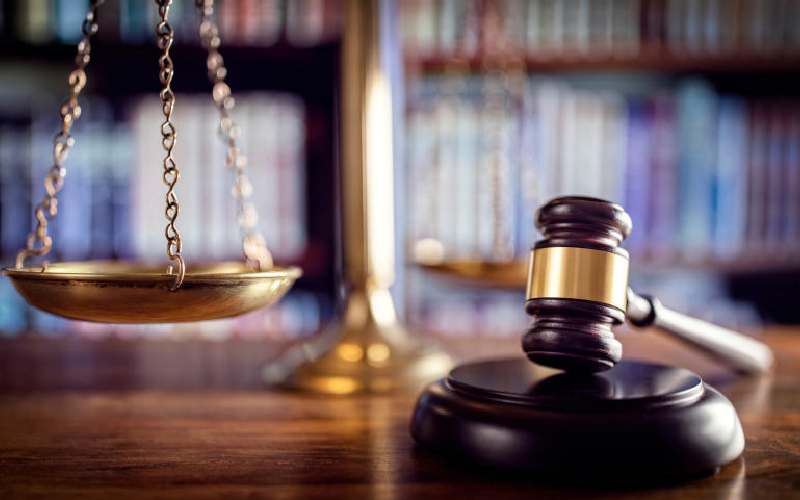 A family of a late medical doctor is embroiled in a bitter succession dispute pitting his children who want a share of his estate estimated at Sh100 million.
According to court documents, the late Dr Vincent Kiprotich Komugor's had two wives both of whom are also deceased, leaving the children battling for inheritance.
The case was filed at the High Court in Eldoret 12 years ago and is currently before Justice Hellen Omondi. Among the property at the centre of the battle are parcels of land spread within Uasin Gishu, Nandi and Kakamega counties and prime plots in Eldoret town.
The case was filed by three siblings, Grace Chepkosgei, Ben Kimutai and David Kibet who claim to be children of the late doctor. The trio told the court that their mother Esther Cheboi was married to Komugor, as his second wife.
They sued Ignatius Rotich, Louis Rotich and Mark Rotich who they argue, are their step-siblings, being children of the first wife Anna Kiprotich, who died intestate in 2009.
In 2011, Chepkosgei and her siblings through their lawyer filed an application under a Certificate of Urgency to have the grant of letters of administration given to their step-siblings revoked.
They argued that their step-siblings had excluded them from benefitting from their father's estate and had forcefully evicted them from their father's properties.
"The grant of letters of administration intestate and certificate of confirmation of grant was obtained fraudulently by concealment from the court the true existence of the true beneficiaries and dependents of the deceased's estate and more particularly, the applicants who are the children of the co-wife to the deceased and beneficiaries of the estate of the late Dr Vincent Kiprotich Komugor," read the application.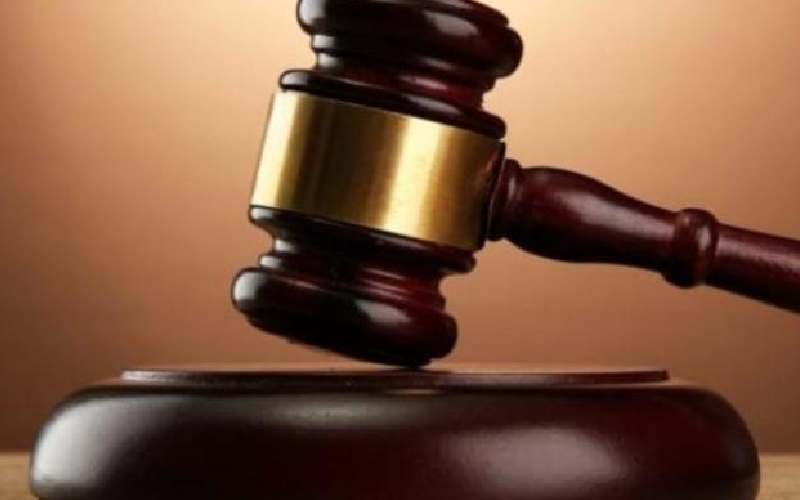 Chepkosgei, in her supporting affidavit, told the court that the petitioners are her stepbrothers and that they had been raised together, a fact that her step-siblings deny.
She argued that after the passing of their father in 2003, their step-mother allegedly petitioned for a grant of letters of administration to their father's estate 'to the exclusion of our mother who was her co-wife and her children."
She further stated that her mother, Cheboi was one of the legal widows of the late Dr Komugor, having been married under the Kalenjin customary law and should have been listed as an administrator and beneficiary of the estate.
But Dr Komugor's step-mother, Jepkemei Tirop filed statements in support of the first wife's children arguing that her stepson was married to only one wife Anna Kiprotich.
"The late Vincent Komugor married Anna Kiprotich in a catholic church in Uganda. All the Nandi customary laws were conducted and witnessed by family, members of the clan, friends and villagers. The late Dr Komugor was married to one woman until his demise and had three children," stated Tirop.
She further stated that her family had never heard of Komugor's second wife and did not know of a customary marriage between her son and Cheboi as claimed by her children in court. Tirop stated that the applicants only appeared after the death of Dr Komugor and his wife Anna to take over their homestead in Racecourse where the couple was buried.
Ignatius, one of the petitioners in his supplementary affidavit filed in November 2019 told the court that their purported step-siblings were not bonafide beneficiaries.