Valentine's Day wedding aborts as police rescue minor, arrest man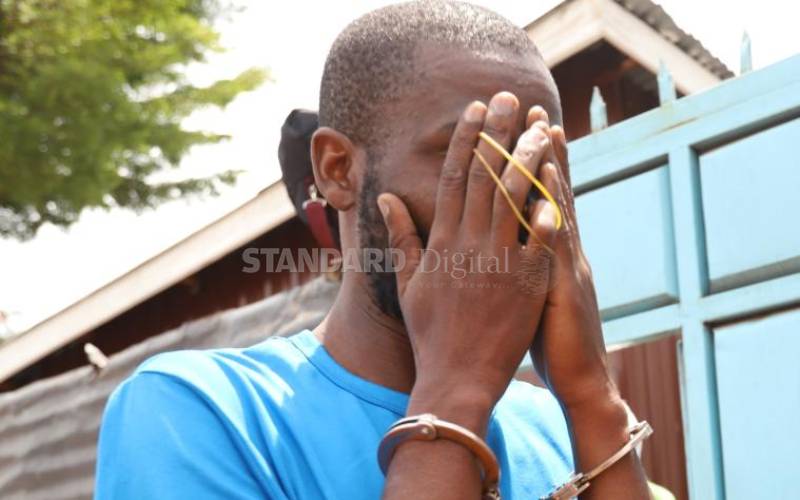 What seemed to be a well-planned Valentine's Day wedding yesterday aborted after police arrested the groom and rescued the 17-year-old bride.
The wedding that was set to be held at Jamia Mosque in Kisumu from 2pm was thwarted after the public tipped the police, who picked the girl and arrested the 27-year-old groom.
Police stormed the house of the suspect in Obunga slums, and found the girl doing final touches to her hair as she waited for the vehicle that would have ferried her to the wedding venue.
"The girl admitted that she was preparing for the wedding," said the grandmother, adding that police used her phone to lure the suspect back to the house.
According to sources, the man met the girl while she was working at a restaurant in the city last year.
The man and the Form Four student at Kudho Secondary School were said to have been planning the wedding for the last one month without the knowledge of the girl's grandmother, who had been her caregiver since she was orphaned at the age of two.
"After closure of schools last year to curb the spread of Covid-19, the girl chose to work to keep herself busy," said the grandmother.
When schools reopened, she resumed studies but her grandmother noticed that her behavior had changed.
She could go to school but fail to return home, and later say she spent at a friend's house.
Last month, the old woman found out that her grandchild was communicating with the man.
On Saturday, the two lovebirds went for shopping ready for the wedding.
It was then that the girl's grandmother learnt of the planned wedding, and with the help of a local community health worker, Philgona Atieno, she reported the matter to Obunga Police Post.
Atieno, who helped the girl secure sponsorship with a non-governmental organisation based in the city, said the minor's behavior had changed.
"The grandmother has more than once reported to me the change in her behaviour, and we suspected that she was being influenced by someone," she said.
Kisumu Central Sub-county Police Commander Peter Kattam said the girl was taken for medical examination, and transferred to a rescue centre, as they prepared to charge the suspect.
"The man will remain in custody as we process the charges, which will be informed by the statements of the girl and the medical examination results," said Kattam.