Muslim scholars in bid to fight extremism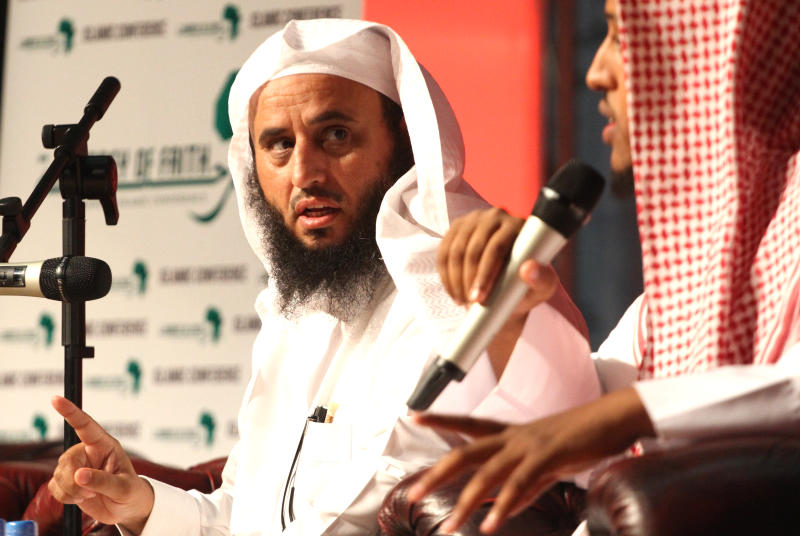 Local and foreign Muslim scholars are in Mombasa for a two-day conference to discuss misconceptions about Islam and combat extremist ideology.
The scholars from Saudi Arabia, Tanzania and Kenya came following the invitation of the Mombasa Da'awa Convention which is convening the conference at the Sheikh Zayed Hall under the theme-"Mohamed, the most influential person in history." The scholarsare Abdulrahman Qahtani of Saudi Arabia (pictured) and Nurdin Kishki (Tanzania) while Said Ali Hassan, Yusuf Abdi, Ahmed Ubeid, Izzuldin Alwy and Badru Jaafar are from Kenya. The conference which starts today is open to all religions, races and gender.
Mombasa Da'awa Conference chairman Rishad Rajab Ramadhan said the two-day conference seeks to tackle "emerging conceptions about Islam by highlighting his (Prophet Muhamed's) glorious teachings through his biography."
Rishad said the conference seeks to foster harmony and peaceful co-existence among people of all religions and sects. He noted that in recent years Islam has been, wrongly, depicted as promoting extremism. "We shall demystify notions regarding Islam and prove Islam advocates for peaceful co-existence," he said.