Unease as "Kenyan agency" seeks to recruit NYS graduates above 40 years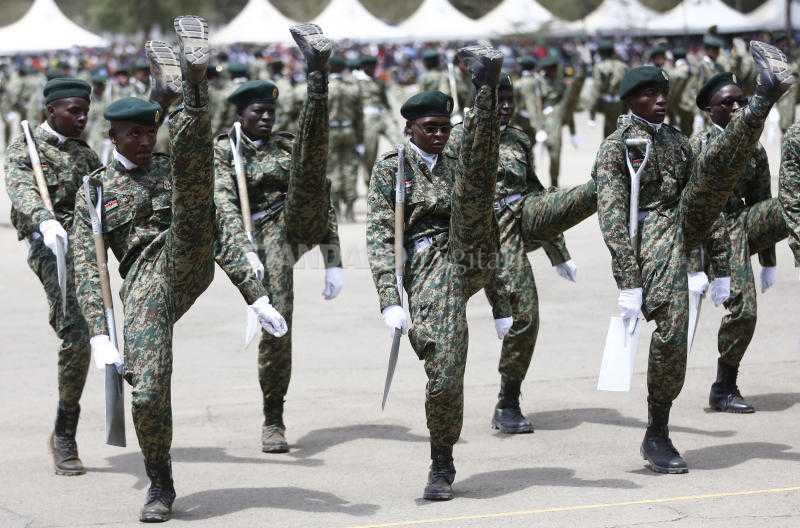 An undisclosed agency has sought to recruit National Youth Service servicemen and women for its operations.
This has caused anxiety in the service as many targeted graduates have not been informed the identity of the agency behind the move.
There is speculation the agency could be a state one following a directive by President Uhuru Kenyatta that NYS graduates be absorbed to security agencies.
A memo within NYS from the Director General Richard Ndubai to units said the targeted graduates must be between 40 and 45.
"A reputable Kenyan security agency wishes to recruit ex-NYS servicemen/ women who met the requirements shown below," said the memo dated March 13.
Women must not be pregnant during recruitment and entire period of training, the memo added.
The recruitment will be conducted on April 3 and those who will be successful will join their training immediately.
"Candidates are advised to come with their personal effects because those who will succeed will directly proceed for training after the interview."
It is not clear which agency is seeking to recruit the NYS personnel.
Ndubai confirmed the planned exercise and added it is one of the country's security agency that seeks to recruit the personnel.
"It is not NYS recruiting but one of the security agencies in the country. They are the once who gave us the demands and we are facilitating the recruitment," he said.
In February, President Kenyatta complained of disciplined forces' non-compliance with a directive requiring them to accommodate NYS servicemen and women in their recruitment.
There are thousands of skilled NYS graduates who are yet to get jobs years after they left their training. This has caused concern they could be targeted for recruitment by terror groups among other criminal gangs.