What next for Attorney General Githu as change looms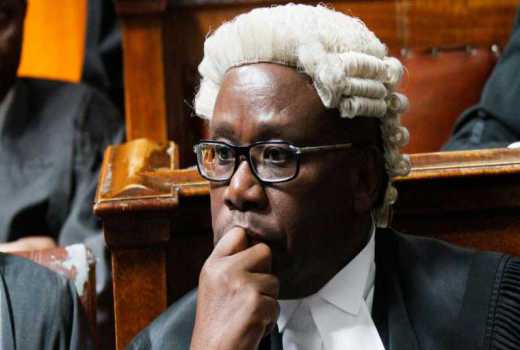 President Uhuru Kenyatta named the six Cabinet Secretaries he hopes to retain.
In 2013, President Kenyatta and his deputy William Ruto while naming the Cabinet said they had retained Prof Muigai in their team, giving him a fresh term after his first appointment in August 2011.
But last week when Uhuru read the list of those he had retained in Cabinet and other offices, his name was missing, raising questions about his position as AG. The 2010 Constitution makes the AG a nominee of the President, but Parliament must approve the appointment.
Without the security of tenure, the chief legal advisor to the Government might as well have been fired alongside 13 Cabinet Secretaries the moment President Kenyatta failed to read out his name.
Political pundits believe that Muigai, who became Kenya's sixth Attorney General after replacing Amos Wako has been sacked.
Prof Herman Manyora, political analyst and lecturer at University of Nairobi said that since President Kenyatta failed to name him, it can only mean he has been sacked.
"At the moment consider him sacked, though there is lack of logic in Uhuru's arrangement of government to the extent that he could still be dusted off and given another term," said Manyora.
But Prof Edward Kisiangani who teaches political science at Kenyatta University was more categorical.
"Prof Muigai should move on. His future is no longer at the State Law Office," said Prof Kisiangani.
Manyora however said the confusion that was in Uhuru's appointment, it is not surprising that Prof Muigai could still make a come back.
The exit of Muigai a seasoned constitutional lawyer, will come as a surprise given his passionate defence of the Jubilee government.
Sources within Jubilee have floated the names of former DPP Keriako Tobiko and lawyer Paul Kihara as some of the people who could be considered for the position in the event Prof Muigai exits.
To fight drought, involve communities
According to the latest information from the Meteorological Department, rainfall will be poorly distributed in April, May and June, and this will have a serious impact on agriculture