Chinese Foreign Minister Wang Yi to visit Kenya in his maiden tour of Africa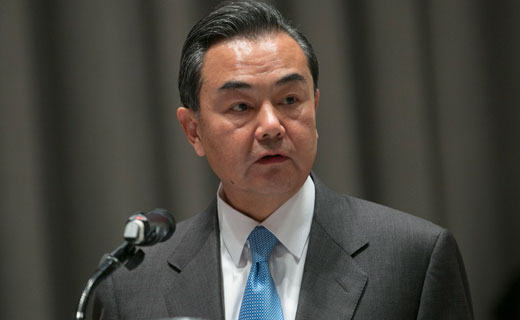 Wang Yi. (Photo:Courtesy/China Embassy)
Chinese Foreign Minister Wang Yi will make his first trip of 2015 to Kenya from January 10, 2015 to January 11, 2015.
He will also visit other African countries on this visit, a statement from the Chinese embassy said.
It has become a tradition for Chinese Foreign Ministers to visit African countries on their first trip abroad every year. This is a tradition that has been maintained for the last 25 years.
"Kenya will be the first stop for Foreign Minister Wang Yi's trip to Africa in 2015 and this signifies the priority China has placed in Kenya in the year 2015," the statement said.
"It symbolises the thriving good relations that the two countries enjoy at the moment."
Mr. Wang Yi's trip is meant to follow up on proposals and cooperation agreements signed between China and Kenya recently, the statement added.
President Uhuru Kenyatta made a successful visit to China in August 2013 and held discussions with President Xi Jinping.
China promised to help the Kenyan government implement its development agenda and improve the economy and social development of Kenya.
Last Year, Chinese Premier Li Keqiang also made a visit to Kenya where 17 cooperation agreements were signed between China and Kenya.
"Foreign Minister Wang Yi is therefore here to check the implementation and progress of the agreements and development projects signed last year as well as improve China Kenya relations," said the statement.
Some of the projects include the standard gauge railway, the Olkaria power generation project and support for social grassroots projects.
He will meet the president, the CS of Foreign affairs and cabinet secretaries involved in the implementation of projects and agreements signed to assess the progress and implementation.
Mr. Wang Yi will meet Kenyatta at State house Saturday afternoon. He will also meet the Cabinet Secretary of Foreign Affairs -Amina Mohammed at the ministry of foreign affairs where addition cooperation agreements will be signed.