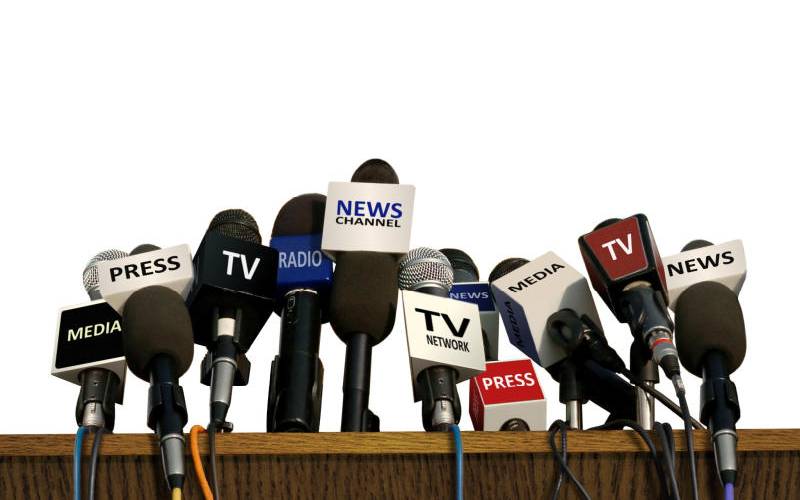 To miss a crucial watershed moment is terrible. However, because we are human, it amounts to wisdom to accept and expect that at some point or other we could find ourselves mired in perchance miscalculations or inadvertent witlessness that may predispose us to untold peril.
And that, let's face it, is the current predicament our media faces at this moment. Currently, the media as we know it traditionally — and not just in Kenya — is traversing a desolate patch. The reality glaring at us demands new apparatus and outlook if we are to salvage an already precarious situation.
Rapid and sometimes unpredictable twists in the world of media have in recent days confounded many. A new way of doing things is clearly a priority now.
Driven primarily by changing consumption and advertising patterns, the media has taken a big blow in recent years. This shaky situation has been exacerbated by the disruption Covid-19 has visited upon humanity. This, though, does not mean that media's apocalypse has finally come.
Read More
The fact of the matter is nothing can quite replace what the media does in and for society. Therefore, a thoughtful re-engineering of the role of the press as we have known it over the years is nigh.
Perhaps the most immediate challenge to confront is hidden in big data on media consumption. It is one thing to depend on random impulses hinged on obsolete or untested views to make decisions on how to steer media away from the path of deterioration. It is quite another to rely on incontrovertible data.
Our narrative on 'where-next-our-media' in Kenya should go must be pitched on indubitable data-driven evidence. This should be accomplished while ensuring that we maintain a media vibrancy that expands inclusivity all round.
With regard to reach, it is time we carefully also interrogated what specific audiences media houses (intend to) reach.
It would be even greater, whenever possible, to ascertain the level of persuasion each media house is capable of where target audiences or jurisdiction are already defined.
When it comes to information, a fact-checking mechanism should be established to combat misinformation. The tools with which to gauge these parameters ought to be sharpened in a manner that captures — with reliable efficacy and exactitude — the extent to which the notion of 'targeted audiences' is ultimately realised.
Turning to Covid-19, if the fast soaring number of infections mean nothing then there is a problem. Simply put, the more the community spread of Covid-19 is recorded the higher the likelihood of the numbers getting out of hand particularly if public attitude remains casual.
This is a real and living threat to our healthcare system that is likely to get overwhelmed. Time, in my view, has come for our media to tell Kenyans the truth about Covid-19, however, bitter. Our national and community media outlets should scale up their capacity in portraying the real grimness of coronavirus without mincing words.
We must encourage the use of the most captivating idioms and imagery in disseminating information about the danger of contracting Covid-19. That way, Kenyans will be saved from an imminent catastrophe.
For instance, besides keeping physical distance, wearing masks, observing a strict personal hygiene regimen and keeping away from multitudes, we should also advice Kenyans to eat healthy, manage stress and exercise.
No one is better placed to tell Kenyans that more than our media outlets – national, regional and community-based. This also presents a chance to get closer to the audience and build trust.
I am particularly glad that the Media Council of Kenya in a grant scheme distributed to over 300 journalists, has supported the dissemination of information on Covid-19 in recent weeks.
Besides, the Council's financial support to over 150 community media outfits, has reached the outermost fringes of Kenya with Covid-19 messaging.
This is the spirit that I urge the media sector to embrace. It is the duty of the media in our current situation to come up with new models capable of turning tables on inflexible practices that could deny citizens the right to information.
As the media adapts to a new and unprecedented terrain, I look forward to witnessing a transformation that will lead to new opportunities especially for our youth.
I know it will take courage and extraordinary inventiveness, but the truth is that every crisis, while deeply unsettling, also presents seeds of opportunity.
-The writer is the ICT, Innovation and Youth Affairs Cabinet Secretary