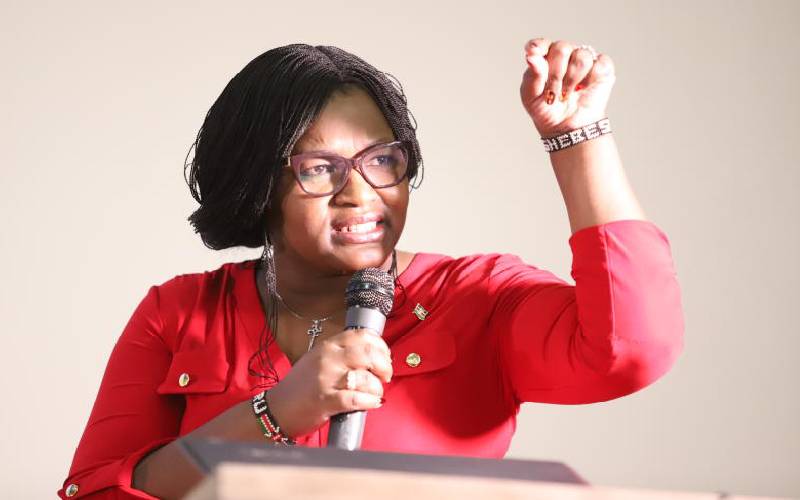 Once upon a time, social good was considered an agenda only for the corporate philanthropy departments of many companies until business models demonstrated that financial returns could be a product of social and environmental responsibility.
In similar vein, the moral case has been made for gender-sensitive investment, but only recently have researchers made a compelling business case.
This has led to the consensus that the achievement of Goal 5 of the Sustainable Development Goals – Gender Equality – can be driven to a large extent by public and private investments in companies that stimulate gender equality while generating financial gain.
For instance, some surveys have shown that participation by women in the labour force, in the same way as that of men, could result in a $28 trillion increase in global GDP by 2025.
The female economy represents a market more than twice the size of India and China combined. By 2028, female consumers will control around $15 trillion of global consumer spending.
In assessing suitability of investments in Kenya for instance, using the gender lens would lead to questions such as the credit gap for women's businesses, girls' education rates or gender violence rates in a region or nationally.
With such information, public and private sector would spot opportunities that could be harnessed towards investing in products and services that capture the women's market or that help to solve social issues that disproportionately impact women and girls.
Policymakers from national and devolved governments need to create incentives for gender smart investing as part of SDG financing strategies. For maximum returns, these investments should be directed towards key women empowerment domains, especially health-including reproductive health, economic empowerment and freedom from gender-based violence.
For instance, abundant studies now indicate that front-loading reproductive health programmes and other investments in health is one of the best pathways towards getting nations out of the poverty trap.
Good health is not only critical to advancing economic opportunities for women and the societies in which they live, but enough data has already shown the power of good health to positively transform economies, and conversely, what poor health does to undermine them.
In the private sector, some indicators on how much the gender lens is in play are easy to document. These include gender wage equity, percentage of women employed, number of women in senior management, in shareholding and supply chains.
Locally, Safaricom is paying attention to women-owned business by encouraging them to engage. Recently, the company announced its commitment to increase progressively the procurement spend to women-owned businesses to 10 per cent of the total procurement expenditure. It was also exciting to see Bidco engage with UN Women in Kenya for the same purpose.
The small and micro-enterprise sector is a particularly ripe reservoir for businesses that can benefit from gender lens investing. However, while there are a considerable number of women managing SMEs in Kenya and Africa, the forums for building networks between investors and entrepreneurs can be unfriendly for women, even just in terms of the venues and timing.
The social norm of evening cocktail networking events has for instance been identified as a challenge for women who strive to balance work, life and family responsibilities.
The formal lending sector presents further challenges for such enterprises. In a recent study among East African women entrepreneurs, three out of five said they had never applied for a loan because they did not think they met funding requirements from the banks.
Driven by the mobile phone technology, new business networking models such as WhatsApp and Facebook groups have given an avenue for, especially, women in nascent businesses to share opportunities and support each other. These groups are introducing new paradigms for networking in ways more palatable for women's needs.
There can be no illusions about the challenge of filling the current chasm. One measure of the economic gender gap estimates that at current rates of improvement, it will take about 200 years for women to reach parity with men.
One of the most urgent needs is collection and analysis of local gender specific data that will push the business case for gender-smart investing in the region.
Just as environmentally-minded investors are moving towards green-energy projects, it is time too for all investors to know what good or harm their money can do to women and also take deliberate action to positively impact women's circumstances.
The movement for gender lens investing must pick up momentum. After all, looking at investments with a gender lens is not only good for business, it's a necessity if we are going to shift the balance of power relations and get everyone on board the sustainable development agenda.

Ms Mbuthia, a Development Finance Specialist, is Deputy Governor, Nyandarua County