Why legal fraternity is playing cruel games on Wanjiku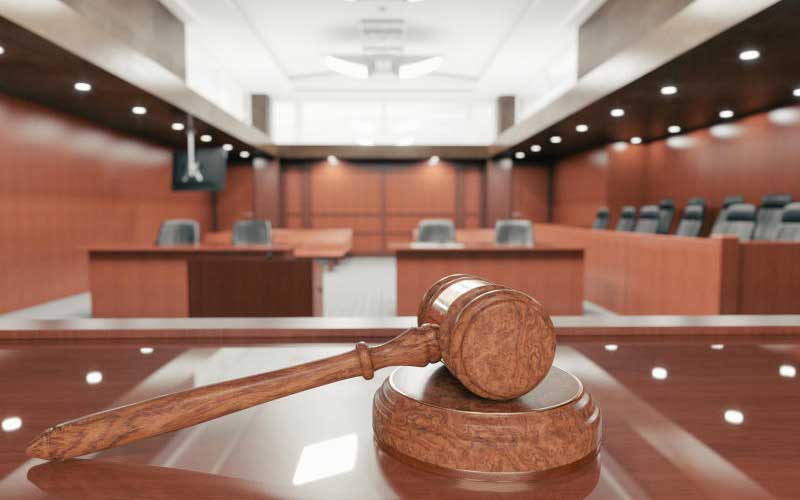 Law is not witchcraft and does not happen in a vacuum. The legal fraternity in Kenya is mocking Wanjiku with impunity.
Law Society of Kenya, led by its President Allan Gichuhi, should do Kenyans a favour by informing lawyers that Wanjiku is growing restless.
LSK members include venerable judges and feisty lawyers, but whose actions and non actions, in and outside the corridors of justice, have grave consequences for society's well-being.
Credibility of the legal profession, its leadership and institutions, Judiciary included, depends on how their decisions and actions are perceived by the public. Consequentialism philosophy teaches that human actions derive their moral worth solely from their outcomes and consequences. The implication here is that if judicial rulings undermine the cause it is meant to promote or impose serious social harms, judges have reason to put that possibility into account.
This implies arguments for judicial rulings depends in part on their effects, even as they interpret the law. Last month, Justice Mumbi Ngugi, made what initially looked like a land mark ruling that raised public expectations to the clear blue sky. It raised hopes that finally state officers would be compelled to vacate office once implicated in criminal conduct and charged in court.
The ruling suggested state officers charged in court should lose access to their offices and ability to execute official functions as they went through the motions of court proceedings.
In a few short hours, Kenyans realised they had celebrated too soon, as it became apparent the ruling may have been open to multiple interpretations, and without mechanics of implementation. Which raises the question, should courts care about perceptions created by their pronouncements or should it count?" In case of an elected state officer like a governor or an MP, implementing Justice Mumbi's ruling would mean a county executive without a substantive leadership or a constituency going without representation in Parliament.
Article 259 of the interpretation of the Constitution says in part: "This Constitution shall be interpreted in a manner that promotes its purposes and principles... advances the rule of law..." How do inconclusive, open ended pronouncements that are not actionable promote the purposes of the supreme law?
Narc-Kenya leader Martha Karua has on several occasions called upon LSK to hold a public conference to discuss some very disturbing trends within the legal profession and their impact on Kenya's war against impunity.
Among other questions Ms Karua raises include brazen conflict of interest when senior members of Judicial Service Commission (JSC) continue practicing in court, before the same magistrates and judges whose disciplinary and promotion decisions they preside over.
Karua also thinks the matter of MPs' continued involvement in CDF also needs serious legal attention due to its consequences in breaching the principle of separation of powers.
The enormity of Karua's concerns should have moved the LSK into offering leadership but apparently it thinks Wanjiku can wait for another time.
Wanjiku must watch in horror as senior lawyers who occupy high political offices switch the moral conflict sides faster than a chameleon changes skin color.
Leading the pack here is senior counsel and Senator James Orengo, who sits in the Senate Legal Affairs committee and among most articulate voices in the war against grand corruption and impunity
Mr Orengo is also representing Deputy Chief Justice Philemona Mwilu in criminal proceedings against her in court.
But when he sits at the Senate's Legals Affairs committee that has powers to summon, question and demand information from the Director of Public Prosecution Noordin Haji prosecuting Mwilu, Wanjiku must be deeply conflicted. Senate Majority Leader Kipchumba Murkomen is an articulate lawyer and senior politician whose swears he supports the government's war on corruption.
But when embattled Treasury Cabinet Secretary Henry Rotich was arrested and charged in court in connection with alleged shady deals involving Kimwarer and Arror dams, he spoke in a manner that cast aspersions on the criminal justice system he is part of as a lawyer and Majority Leader in the Senate of the Republic of Kenya.
No less than senior counsel and former JSC chairman Ahmednassir Abdulahi recently lamented in public that the legal profession training standards had fallen so low.
He proposed future law trainees should hold a first degree before being admitted to law school. It is evident senior colleagues, like their juniors, have grave needs too. Over to you LSK.
- The writer is a research and data analyst