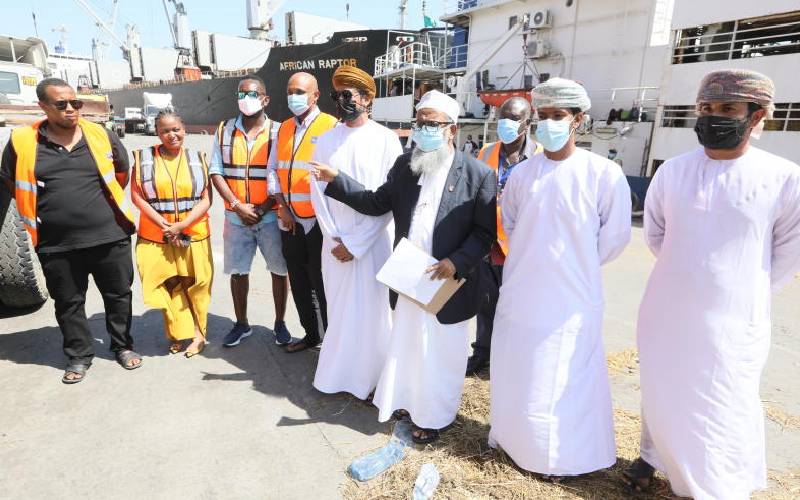 A high ranking delegation of livestock investors from Oman is expected to visit Taita-Taveta county next week to finalize its livestock export business deals with local farmers.
Local livestock farmers welcomed the move by the Gulf countries to start buying animals in the region and the country at large.
They expressed optimism that the Gulf states will offer attractive prices compared to those offered by the Kenya Meat Commission (KMC).
Apart from Oman, other Gulf countries interested in signing business deals with the county ranchers include Kuwait, Dubai and United Arab Emirates.
The county government will be hosting the investors from Oman on March 7.
"The foreign delegation is coming to meet local farmers and agree with them on how to conduct the lucrative livestock business. We hope the investors will offer us a big market for our livestock," the County Executive for Livestock, Davis Mwangoma told The Standard on Thursday.
The county alone has 30 ranches and is expected to export over 15,000 animals to Oman.
"We are optimistic that we will agree with the investors on the prices, terms of payment and holding grounds for the animals they will be buying from us.
The new buyers should offer better prices than KMC. Prices should be extremely high for livestock.
We also want to know from them the period they will be keeping the animals they buy in local ranches," said Mr Mcharo.
The county government expects ranchers will negotiate with the foreign livestock buyers to build a big feedlot in local ranches to fatten the animals for export.
Meanwhile, Livestock and Fisheries Chief Administrative Secretary (CAS) Lawrence Omuhaka said the operationalization of the Lamu Port and Kibarani Meat factory in Mombasa, revival of the KMC at Athi River and completion of the stalled Bachuma livestock Export Processing Zone is part of the government efforts to develop and expand the dairy, goat and sheep value chain sector that forms the bulk of employment opportunities in Asal areas and the country at large.
Omuhaka noted that the country was unable to meet its meat demands for local consumption and export.
"The county is strategic as it has vast ranches, situated along the busy Nairobi-Mombasa highway and proximity to the Mombasa and Lamu ports and KMC than other Asal counties of Turkana, Baringo and Garrissa," said Omuhaka.
Omuhaka said it takes local farmers four hours to reach KMC compared to other farmers from North Eastern.
"Organize yourselves and take advantage of the proximity to the readily available markets and supply meat to KMC and in Gulf countries," he told the ranchers.