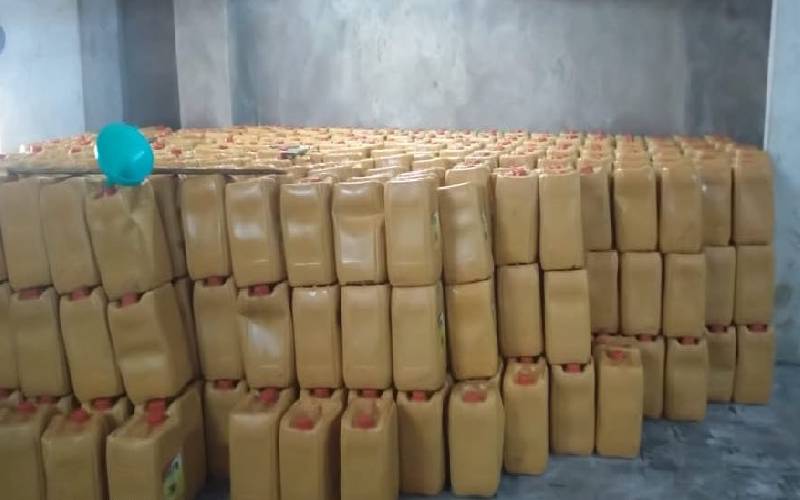 Detectives from the Directorate Criminal Investigations (DCI) have seized over 1000 litres of expired cooking oil in Changamwe in Mombasa county.
During a multi-agency operation that also included officers from Kenya Revenue Authority, Kebs and those from public health, a consignment of 1,265 expired 20-litre Jerrycans of Miltra cooking oil was recovered.
"A multi-agency team led by DCI officers based in Mombasa comprising of officers drawn from the Public Health, KRA and Kebs recovered 1,265 expired 20-litre jerrycans of Miltra cooking oil," DCI tweeted on Sunday.
During the raid, a suspect was arrested at Denco Godown in Changamwe Sub-County.
Read More
50-year-old Deborah Taabu, who said to be the owner of the consignment that was to be repackaged and sold to unsuspecting members of the public is in police custody and will be charged accordingly.
The detectives have warned unscrupulous business people against supplying products that are unfit for human consumption, adding that their days are numbered.
The DCI has vowed to track down the suppliers hell-bent at supplying poisonous products out of greed.
"Let those who are hell-bent on supplying products that are poisonous out of sheer greed for money that no effort will be spared in tracking them down and subjecting them to the full force of the law," said DCI.