Uncoordinated noise will drown out meaningful talk to streamline CBC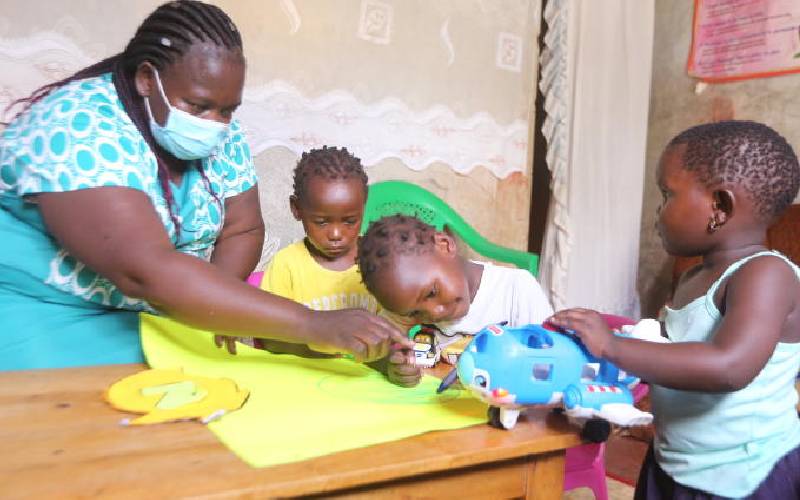 For the past week, Kenyans have been talking about same thing and surprisingly, it is not politics but Competency Based Curriculum
The CBC is giving parents sleepless nights, literally. Since its launch in 2017, they have shouted themselves hoarse, and State agencies tasked with its rollout and implementation are disinterested in listening to them.
It should not be lost on Kenyans that the ongoing national conversation was spurred by The Standard Group through a series of articles and television and radio programmes based on in-depth analyses and interviews by its journalists.
Dedicated journalists drawn from different beats, working in the modern-day media landscape of synergy and convergence, researched on Kenya's education systems then spoke to teachers, parents, curriculum developers and State employees in whose docket CBC falls.
Eventually, they delivered the most comprehensive and detailed stories about CBC — its advantages, shortcomings, what is ailing its rollout and implementation and what it means for Kenya, now and in future.
In its short history, CBC has produced hysterics for generations, and dismissing concerns of Kenya's young parents — especially urbanites — who are for the first time experiencing, first-hand, the challenges of educating someone, would be unfair.
But then, life itself is never fair, and reminding them that this mess is not any different from what their folks went through, it not a solution though true.
They have said CBC is affecting their lives — financially, socially and sexually because some have sworn never to make more babies — but all their cries have fallen on deaf ears.
The new system is giving them night and day mares, in a manner of speaking, for, they have to do school assignments on top of their parenting and other duties.
It can be argued that being involved in their children's learning is part of parenting, but some feel that Kenya's muddled education system is forcing them to do what teachers are paid to do yet they pay taxes or fees in the case of private schools.
The narrative is that the teachers are not doing their fair share and are dumping the bulk of the work on them. They also say the workload is too huge for the young minds. Teachers also have their say, and the result is Kenyans' main sporting activity: blame game.
To be fair, the tutors have to deliver as stipulated in the curriculum. Also, some of them are parents under the new system, and that means they are in the same leaking boat with those ranting at them.
Between the teachers and parents are those who grieve more than the bereaved. The children of this loudest group do not study under Kenya's education system, but their plank in any conversation is that the underprivileged in the villages are affected the most by certain policies and must be rescued.
While this is going on, the parental authority — the State — that needs to show the way forward, is too busy mixing its metaphors to stop and listen to the murmurs of disapproval.
It insists that it has done its part, and the rest is up to the learners and their primary caregivers. Judging from the cries, the State has failed the parents and teachers by not addressing their concerns especially on the large quantity of learning equipment the former have to buy in this tanking economy. In an ideal situation, this question should have been asked during the holidays when parents had the list of items schools were demanding. Elected representatives should have pushed the government to explain, but did parents petition them to do that?
The State could be ignoring these cries because it knows it messed up the implementation of the system by failing to adequately train tutors and improve learning infrastructure such as classrooms which it has now said it will not build.
The stand taken so far by the State is not helping matters, but only leading to uncoordinated noise from different quarters, which as is always the case, will drown out an important national conversation.
It is sad that those who are raising concerns have been called busybodies, and they probably rightfully deserved that tag because they point fingers in all directions and expect things to fall in place. The media have done their part, like they always do in this thankless nation, where people think their only civic duty is voting in the corrupt.
That said, for CBC, and any other education system in Kenya to succeed, the rest of the stakeholders will have to play their roles, which can include going to court as it has been declared by some Kenyans who apply the law of the instrument: When all you have is a hammer, everything looks like a nail.