Greed is Kenya's undoing in bid to tackle period poverty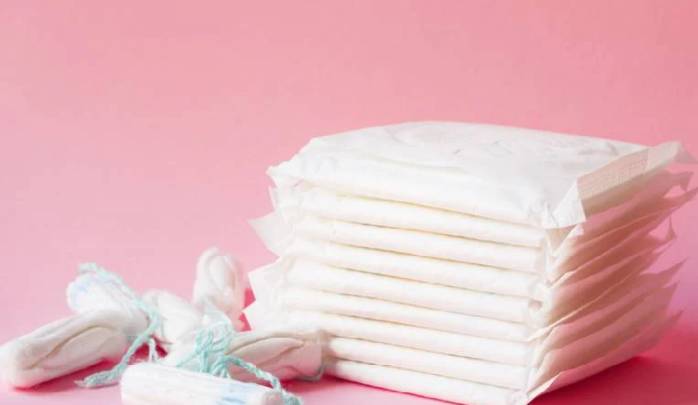 How bad can things be in your country that you applaud other countries when they pass good laws? How selfish, insensitive and greedy can your politicians be that they cannot push for the supply of basic items to the needy because they steal money meant for the same? And how unthinking can you as voters be, to elect same people who care less about your needs?
Your country has to be very bad like Kenya. Scratch that. Your country has to be Kenya when things are that bad.
A few days ago, Kenyans applauded Scotland's politicians for making the bold move of ending period poverty, something which many Kenyan politicians, mostly men, lack the nerve to push for despite the government talking about it in several policy statements and legislations. On Tuesday, Members of the Scottish Parliament, MSPs — at least their acronym cannot be used to insult pigs like in Kenya with our Pigs — unanimously approved the Period Products Free Provision Bill, making it, as BBC reported, a legal duty on local authorities to ensure free items such as tampons and sanitary pads are available to "anyone who needs them."
In Kenya though, period poverty still exists, and there is no hope to end soon because Kenya is cursed with greedy and selfish politicians who promote and perpetuate poverty — including poverty of ideas — in all sectors.
Several studies and surveys reveal that well over 50 per cent of Kenyan women and girls cannot afford sanitary products, and that lack of them often stops girls from going to school when they have their period. These surveys and studies also reveal that many women in rural areas use homemade basic alternatives which at times predispose them to infections and that some girls engage in sex to get money to buy sanitary products.
While these sad situations are no secret to Kenyan leaders, and their voters who have the means, they have continuously treated period poverty as a fleeting problem, which like periods, will come and go — but just like period, it comes and goes but will never ever disappear. Several pronouncements have been made concerning provision of menstrual products, but several factors, mainly corruption -- what else? -- hinder implementation especially when State agencies start fighting for control of the resources.
In 2017, the government said it would provide all school girls with free sanitary pads after an amendment to the Education Act was signed into law. A good move hailed by many as progressive even as it covered only public schools and left out a big chunk of the female population which is out of school and who cannot afford sanitary products. In 2007, Kenya reportedly scrapped tax on sanitary products to make them affordable, and even then, there are many girls and women who cannot afford them.
It should not be lost on Kenyans that since 2011, the government has been setting aside funds for buying and distributing sanitary towels to girls from poor backgrounds but the 2017 amendment to the Education Act made it a mandatory option, so to write, as it stipulated that "free, sufficient and quality sanitary towels" must be provided to every girl registered at school, and "a safe and environmental sound mechanism for disposal" must be provided.
But by 2019, government agencies still could not get their ducks in a row, and the Menstrual Health Management Policy of 2019 to 2030 seems to be big on "menstrual waste management and pollution control" than on provision of or access to "free, sufficient and quality sanitary towels", considering that it is run by the Department of Environmental Health.
In September last year, this paper reported that four million girls needing sanitary products had been abandoned by the State which had failed to distribute pads to public schools, forcing some to abandon learning. The previous year, the government had given 3.7 million girls four packs of sanitary pads, only enough to last four months leaving them to their own devices for the remaining period of their periods.
The government, through the Public Service and Gender Affairs ministry said that in the 2017-18 financial year, sanitary pads were given to 3.7 million girls in public primary, secondary and special schools and those in vocational training and other institutions were left out. For that, the government spent Sh460 million but admitted that "we have been having challenges because the money is not adequate." Before the 2019/2020 Budget was passed by Parliament, The Treasury wrote to the chair of the Budget Appropriations Committee, to have the money meant for sanitary pads moved from the Department of Gender to that of Education.
Meanwhile in Scotland, the MSP who introduced the Bill has been campaigning to end period poverty since 2016 and on Tuesday, when the Bill was passed, she said "the work to improve access to essential tampons, pads and re-usables has never been more important."
In Kenya though, leaders are busy looking for more ways to steal public funds and satisfy their greed, which like periods, will never end.
-The writer is an editor at The Standard