Wa Iria to donate cows, give bursaries to needy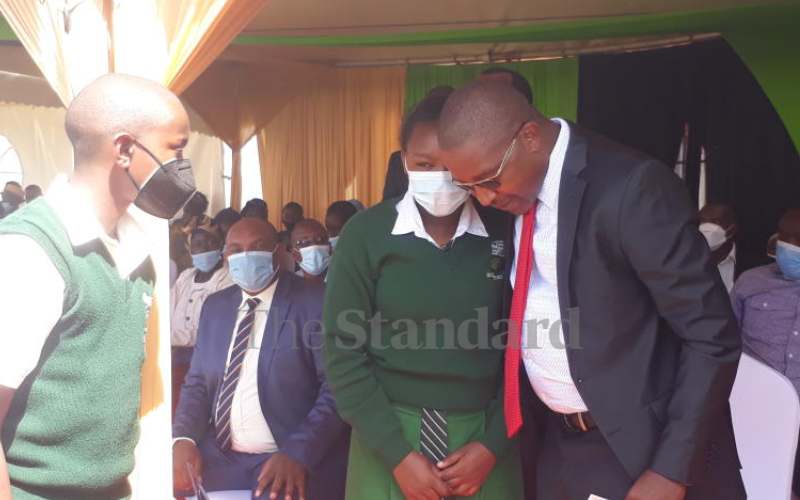 Usawa Kwa Wote presidential candidate Mwangi wa Iria has scoffed at election pledges made by Deputy President William Ruto and Raila Odinga, terming them laughable.
The Murang'a governor said his administration will come up with adequate programmes to transform the living standards of all Kenyans through social and economic empowerment.
He said he is working on a model that will have all needy students join their preferred high schools instead of the current system that seems to favour those from rich families.
The Nyota Zetu scholarship concept has enrolled 3,294 students picked in the last three years from the electoral wards in Murang'a.
If elected president, he said the initiative will be rolled out in the 47 counties and facilitate education of students from poor backgrounds through secondary school.
"This will be a game-changer in the village as education is the key to social and economic empowerment more than the laughable promises being made to voters," Iria said yesterday.
He said giving a Sh6,000 monthly stipend is a big joke similar to the bottom-up economy which lacks a clear direction.
The education intervention programmes, he added, have lifetime impact where the beneficiaries will act in a similar way and help many out of poverty.
The Usawa Kwa Wote administration will also donate heifers to poor families for income generating ventures.
"The dairy cow programme which is successful in Murang'a, earning farmers in excess of a billion shillings annually at Sh40 per litre, will transform rural areas across the country," said Iria.
At the same time, Iria warned Mt Kenya residents against being misguided by selfish people to insult President Uhuru Kenyatta and instead said they should laud him for the 10 years he has served.
"It is high time we stopped being misled by interested persons to hurl insults at our own," said the governor.
During Uhur's tenure, thousands of kilometres of roads have been tarmacked and water projects initiated, he added.