Hunger stricken areas turn into food baskets after free certified seeds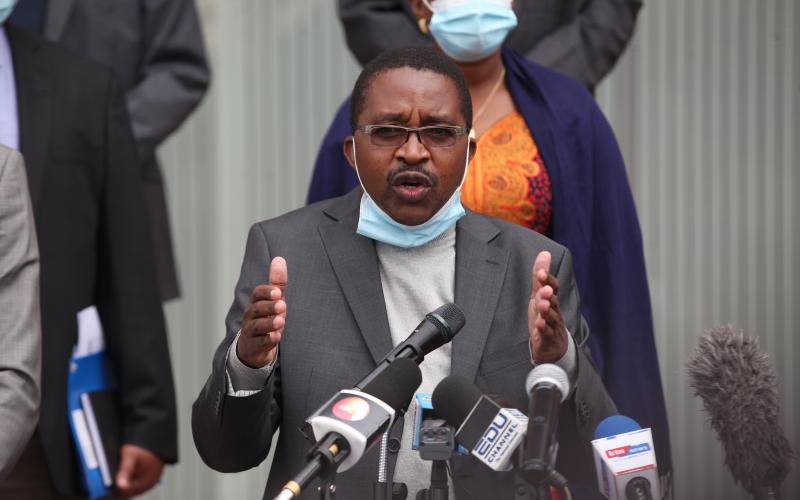 About a decade ago, Kambiti area in Makuyu, Murang'a County, was classified as a food-deprived region.
Boniface Kabaiya, a resident, recalls how year in year out they would line up outside chiefs' camps or market places to receive food donations.
"It was a most humiliating experience, but many of us had to beg for food because there was nothing in our farms. We were too poor to buy certified maize seeds and most planting seasons were wasted because the little maize we had was for the kitchen," he said.
Monica Syombua of Ithanga in Gatanga recounts how residents had been used to eating fruits for supper due to shortages of cereals.
"Since we have plenty of fruits in lower parts of Murang'a and there were no buyers, some farmers were forced to eat mangoes for lunch and a few beans and maize for supper," she says.
However, things have changed and food security is looking up in the county.
For the last seven years, the county government has been distributing hybrid certified maize seeds to farmers, especially in semi-arid areas.
The 'Chakula Kwa Wote' programme has turned around the fortunes of thousands of farmers. It has also encouraged early planting, which enables farmers to take full advantage of the weather.
Syombua says since the introduction of the certified seeds subsidy, food security and nutrition have improved tremendously for hundreds of county residents.
The project was rolled out in the entire county after a successful pilot in lower parts of Murang'a, which previously depended on food relief from the government and NGOs.
Annually, the county government distributes the seed to more than 270,000 farmers, leading to an estimated production of maize worth Sh7 billion, the bulk of which is consumed within the county.
This year, the distribution of certified maize seeds was concluded early this month as farmers prepared their farms for the season.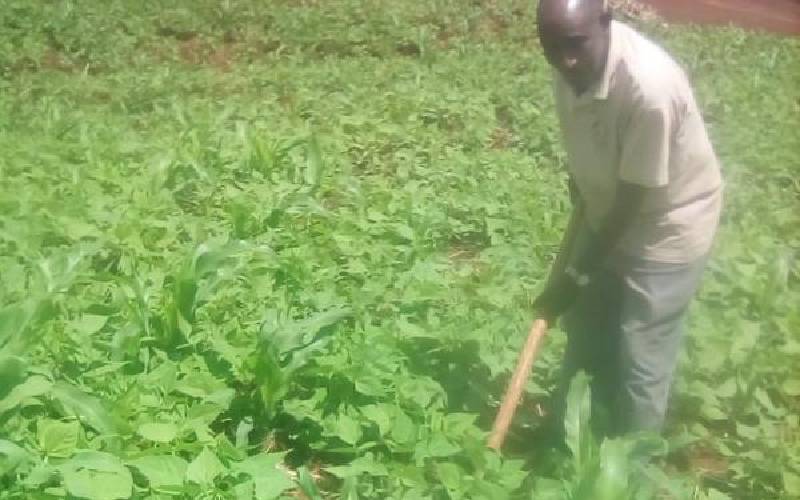 To benefit from the seeds and fertiliser, farmers are required to register with extension officers every season, says County Agriculture Executive Albert Mwaniki.
He says they acquire the seeds and distribute them according to the different ecological zones. "We have varieties for the upper, middle, and lower zones and extension officers advise farmers on their best options," says Mwaniki.
Murang'a Governor Mwangi wa Iria says since 2017, the national government stopped classifying some regions as drought-hit areas after the certified maize seeds subsidy started bearing fruit.
He said they are formulating a law through the County Assembly to protect the programme for future administrations.
"The county government domesticated the Big Four agenda of President Uhuru Kenyatta on food security and ended the need for relief food here," said Wa Iria.
"Previously, farmers wasted the opportunity of the early predictable rainfall pattern looking for seeds, and we solved that."
Today, farmers harvest an average of 18 bags of maize per acre, with each bag fetching Sh3,500 in the market.
In total, they produce not less than 900,000 bags of maize each season, saving Sh7 billion they would have used to procure the staple.