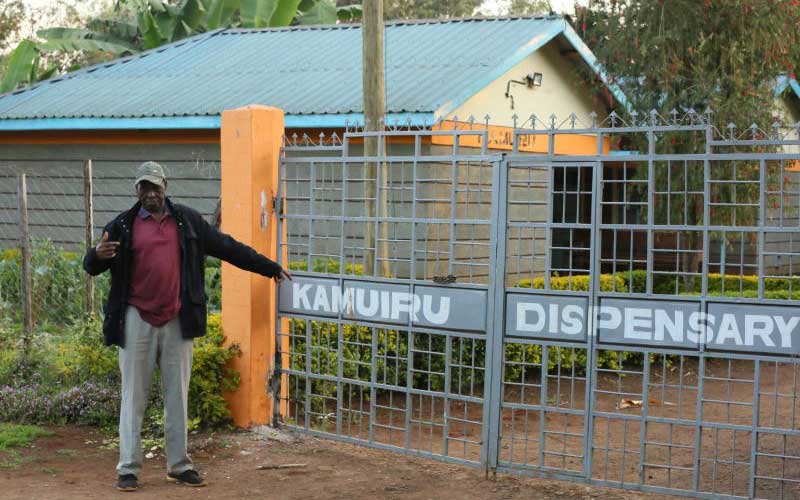 It is a few minutes past 6pm and business at Kagumo trading centre in Kirinyaga is running smoothly.
Boda boda operators are on standby waiting for potential customers and traders who dry their farm produce on the roadside along the Karatina-Kerugoya highway.
A decade ago, the peace the businessmen and women are enjoying was a luxury as the outlawed Mungiki sect members terrorised villagers in Kagumo, Kamuiru, Mutitu among other areas in Kirinyaga.
By 4pm then, everyone was on the way to their homes, in fear of either being mugged or killed by Mungiki members as dusk set in.
Read More
The members had infiltrated the community and were demanding money, livestock or farm produce from villagers.
Those who were reluctant to give would disappear and their headless bodies would be recovered days or weeks later deep inside the forests.
Guard their homes
The horror continued for years until the villagers formed a vigilante group to guard their homes, wealth and deal with Mungiki members.
The group created a kangaroo court christened 'The Hague', about two kilometres from Kagumo trading centre towards Mutitu.
This is where suspected and known Mungiki members were tried and punished by village elders selected from the community and among boda boda operators.
Death was the ultimate punishment, as villagers took revenge for the years of terror, murder and theft.
The vigilante group, called Kenda-Kenda Rebellion (nine-nine rebellion), was called to action when Mungiki killed 32 people in different locations in Kirinyaga in April 2009.
"Men between the ages of 18 and 45 were woken up at night to go hunt for Mungiki members.
"Those who were found asleep or were reluctant to join the vigilante were whipped as their wives and children watched," says Julius Gichira, 61, a resident of Kamuiru.
Today, the community health facility — which has changed the image of the village — stands at the spot where the Kangaroo court was.
The dispensary was built in 2013 by the then Kirinyaga Central MP Gachoki Gitari through the National Government-Constituency Development Fund (NG-CDF).
To Kamuiru, Kagumo and Mutitu residents, it is symbol of peace and healing.
"Besides erasing the memories of pain inflicted by Mungiki members, the community no longer cover long distances in seek of medication," Gichira says.
Gitari says he built the dispensary after a consultative meeting with the community on the most suitable project that would make them forget the Mungiki atrocities.
"It was a healing process for the community because the spot haunted the locals. We agreed on a health facility and luckily, the county government equipped it and deployed medical staff," he says.
The former legislator says he built 10 more dispensaries in different wards to take health services closer to the people and to help the 'wounded' community heal.