EACC declares governors' advertisement gag order on Nation Media illegal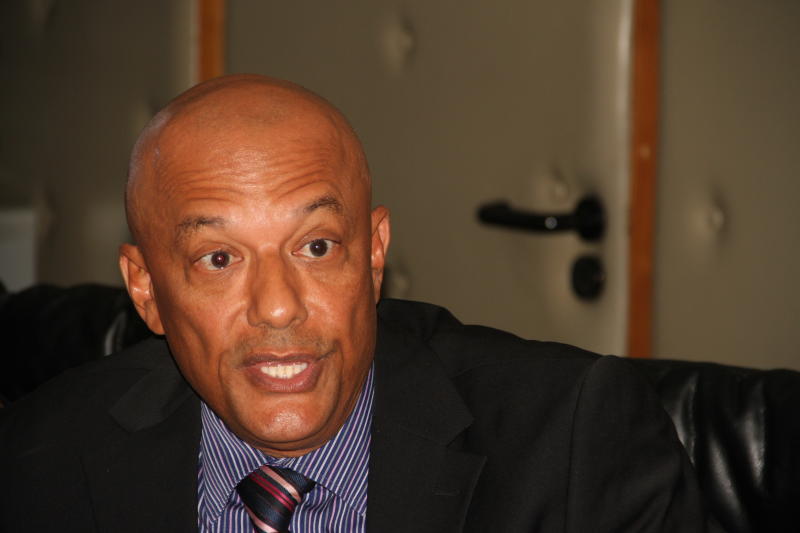 The Ethics and Anti-Corruption Commission (EACC) has termed unlawful move by county bosses to pull adverts from the Nation Media Group over the recent corruption reports published by the media house.
The Commission went on further to issue a stern warning against any accounting officer or public officer who will implement the instructions saying he/she will be held liable.
"Be advised that such move is inappropriate as it offends the constitution and relevant laws that govern acquisition of goods and services by public Entities," EACC boss Twalib Mbarak said in a letter to CoG chair Wycliffe Oparanya on Thursday.
The Council of Governors on Wednesday said it had resolved to immediately cease engaging with NMG merchandise after the media house published a story it found unfavourable.
The report – headlined 'Eight governors on graft hit list' – highlighted how the Ethics and Anti-Corruption Commission was probing abuse of office and corruption allegations against various county chiefs.
CoG chair Wycliffe Oparanya termed the piece a smear campaign that portrayed them as corrupt, inept and unable to run their counties.
"The extra ordinary council of governors meeting held on September 8 resolved that henceforth, no county government shall advertise with the Nation Media Group merchandise until the situation is rectified," Oparanya said.
He warned any other media house that will run such stories about governors that they will face similar treatment.
But EACC has insisted that the directive is illegal and only seeks to victimize public entities out to carry on their mandate.
"Your referenced letter therefore amounts to unlawful instructions and the contemplated action by the County Governments could render all the culpable persons liable to the applicable legal consequences, including criminal prosecution," Mbarak said.
The directive was also criticized by Media Council of Kenya (MCK) which said the move was meant to "intimidate and bully" and was a direct affront on the freedom and independence of the media.
The council's CEO David Omwoyo cautioned that public money should never be used as a tool of control and manipulation.
"This supposed sanction by the governors calls into question the very process and rationale for financial decision-making at the county-level," said Mr Omwoyo.
"The correct action would be for the CoG to lodge its complaint to the Media Council of Kenya to determine the matter guided by the ethical code of journalism appended to the media law in Kenya," he added.