My journey from rural Kisumu to a blue-chip company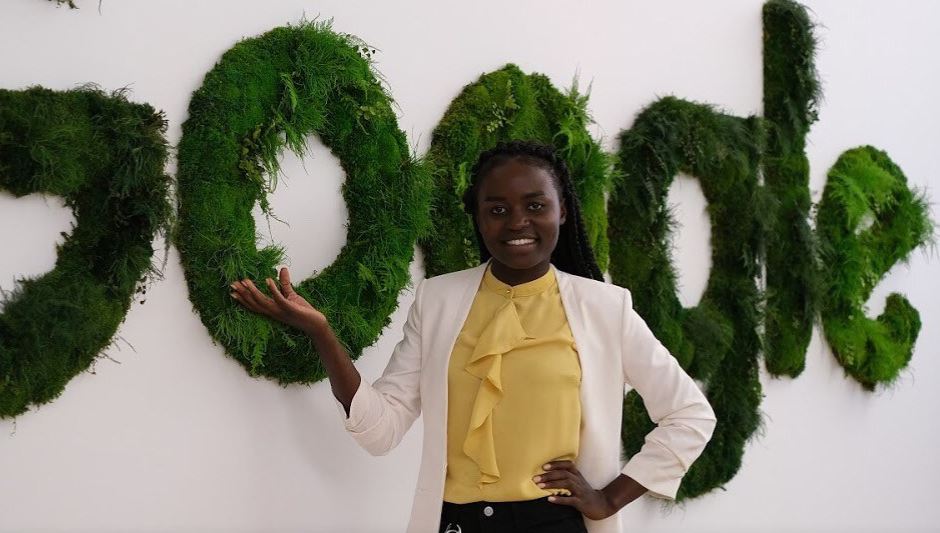 Congratulations on Anne, it must have been very exciting to record such an achievement. What has your education journey been like?
Thank you. Indeed, it is an incredible journey especially when I look back to my past. I am not what many consider a naturally born bright girl, but the circumstances of life made me one. While I was in class six, it dawned on me that education was my way out of a tough life. From this realisation, I started employing smart reading skills for the remainder of my primary school. I was in a mixed day school but yearned to join one of the prestigious boarding high schools.
My grades earned me admission to Nyawara Girls Boarding School but I was not able to attend due to financial challenges. Rather than crush my spirit, this hurdle heightened my resolve to succeed. My environment would not dim my potential. I was the leading student for all the four years of my secondary education at Ndere Mixed Secondary School.
My hard work and determination did not go unnoticed and a PeaceCorp volunteer at my school introduced me to Africa's Tomorrow Scholarship that catered for studies in the Unted States of America.
Applying for American college admission was not a walk in the park; I had to take the TOEFL exam on computer and did not even have basic computer skills. As a result, first attempt was unsuccessful. I did not give up and was accepted after the second attempt.
How did an economics major with little exposure to tech clinch a coveted internship opportunity at one of the best tech firms in the world?
I am passionate about community development and that is why I got interested in economics. However, as I continued to experience and analyse the American system, I realised that economics helps me identify and theorise the problem and does not really provide actionable solutions.
Technology provides real solutions to real problems. I was amazed by the power of technology and wanted to gain the skill. I love tech because it involves a lot of creativity and problem solving.
Learning how to code, however, was not easy because computer programming was not part of my vocabulary while growing up. As I stated earlier, I was the top of my class throughout high school and had never abased myself until I added my Computer Science as my second major.
Everything was new and I felt like I was the only one who did not know what was going on in class. With time I started catching on and soon learnt that I wanted to work at a tech firm.
To bolster my chances, I got involved in various programs (for instance student programmer at school and sponsors for educational opportunity) that would give me the skills required.
What are some of the activities you were assigned as an intern?
I trained as a global technician specialist (gTech). As a gTech intern, I was in charge of offering technical support to clients through troubleshooting Google's advertising platforms. gTech is like the middle ground between developers and users of the products such as Google Ads, Google My Business, Google Merchant Center and Google Ads.
Users will not always know how to navigate the systems. When they run into technical difficulties, they reach out to gTech. The amazing part of being a gTech intern was having the ability to help small and large businesses achieve their goals by building their Google Ads strategies.
The employees are also amazing and my managers and mentors were always there to support me. I also have to point out that the working condition are impressive, as are the benefits.
Unemployment after graduation is a problem facing many. Did you face the same challenge?
Authentic internship opportunities barely exist back home. While it is not easy in America as well, at least systems work and dangle a tangible dream for those who dare. Our education system, in my opinion, lacks of creativity and problem-solving skills.
There also exists a disconnect between companies and schools. I, for instance, have been able to take three internships for my past three long holidays (summer holidays). Two of which were paid by the company and one by the school.
In America, companies actively recruit interns from colleges. It does not matter if the person is a freshman or a senior as long as they have the passion, skill and the ability to learn. This is not the case at home. Companies do not tap into the talent from schools in order to nurture the talents early enough. There should be programs and opportunities for students to intern as early as possible.
This will involve the discussion between university officials, the government and the companies. No one should have to wait for an internship after the completion of his or her senior year. I remember how annoyed I was to spend an entire whole year doing theory while at the University of Nairobi taking meteorology (which I took after I did not get into the business program due to cut-of points).
We did not even get to operate the instruments or shadow the meteorologist to apply what we learnt in class. It was even scarier to imagine that even after four years of studies, we might remain unemployed for lack of relevant skills that companies would require. Until things change, schooling abroad will always seem a greener option.
Is it true that environment around you defines who you are?
I am not a proponent of this statement. The environment from which I grew up does not define me. My potential is from within and I believe that I am required to look beyond my surroundings and extract my potential.
The BOLD internship is a program for students from underrepresented colleges, mainly those who do not have a heavy technical background. The program encouraged me to be BOLD, it does not matter that I am from a small liberal arts college in Kentucky.
Anyone can work at Google irrespective of the school or the place they were raised in. Indeed, at the beginning, I encountered imposter syndrome, but I had to convince myself that I was chosen for a reason and because I am capable.
What next after BOLD?
I am in my senior year now and I am looking for a job while still waiting on Google's full-time offer decision. I am passionate about the intersection between business and technology and currently looking for positions that incorporate both, such as product management and business or data analyst. I also want to work on building a business plan for social entrepreneurship that will focus on youth development.
Parting shot?
Even though your life may be hard, it does not mean that it has to stay that way. Use the meagre resources well and do your best.
There are always people watching your hard work from which your success can come from. For those at the university or college, work hard and keep looking for ways and programs that can help you nurture your skills. Life is not only just about books and employers look far beyond that.