Mandatory salary deductions for housing fund kicks off in May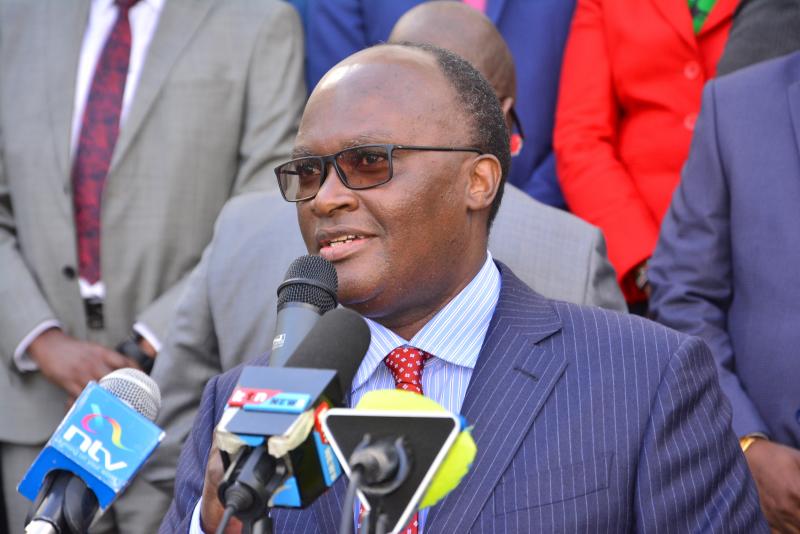 NAIROBI, KENYA: Formal workers will start contributing the mandatory 1.5 per cent of gross salaries towards the affordable housing scheme.
The Ministry of Transport, Infrastructure, Housing, Urban Development, and Public works and the Kenya Revenue Authority instructed employers to remit the deductions by the 9th of every month.
Under the scheme, both the employer and employee shall each contribute 1.5 per cent of the employee's monthly basic salary, if the sum of the total monthly contributions shall not exceed Sh5,000.
Voluntary contributions may also be made to the scheme at a minimum of two hundred shillings per month.
"The employers are required to deduct and remit the levy together with other statutory levies from both the employer and employee by the 9th of each succeeding month together with other payroll statutory deductions," reads the notice signed jointly by Principal Secretary Housing and Urban Development and KRA Commissioner General.
Every formal worker is expected to contribute to the Government's ambitious plan to build 500,000 houses by 2022 with 1.5 per cent of their gross salary. Employers are supposed to make a similar contribution on behalf of each of their employees.
"Any person who fails, neglects or refuses to register under this regulation commits an offence and shall, upon conviction, be liable to imprisonment for a term of two years or a fine not exceeding ten thousand shillings or to both," according to the regulations that have been gazetted.
Self-employed persons are allowed to join the fund as voluntary contributors by paying Sh200 a month; Sh100 for administration and Sh100 as a benefit.
Other than employer remittance, members wishing to contribute extra cash are allowed to pay the amount they wish. The amount will be credited to their personal account.
The National Housing Corporation (NHC) is required to establish and maintain for each member of the housing fund an individual account to be known as the Housing Fund Credit to which shall be credited all contributions made to the fund.
It has also emerged that Kenyans will contribute money for at least five years before getting access to low-cost houses.
After contributing without fail to the proposed National Housing Development Fund for that period, employees will qualify to get funds for a mortgage at 7 per cent annual interest rate, according to draft regulations.
"Contributions by individuals shall only be accessed for purposes of offsetting housing loans, security for a mortgage or housing development after five years of uninterrupted contribution and shall attract such an annual return as may be determined by the Corporation," section 3 of the housing fund regulations read.
This means President Uhuru Kenyatta will retire from office before the first beneficiaries occupy the low-cost houses.