Why I dropped out of school to concentrate on business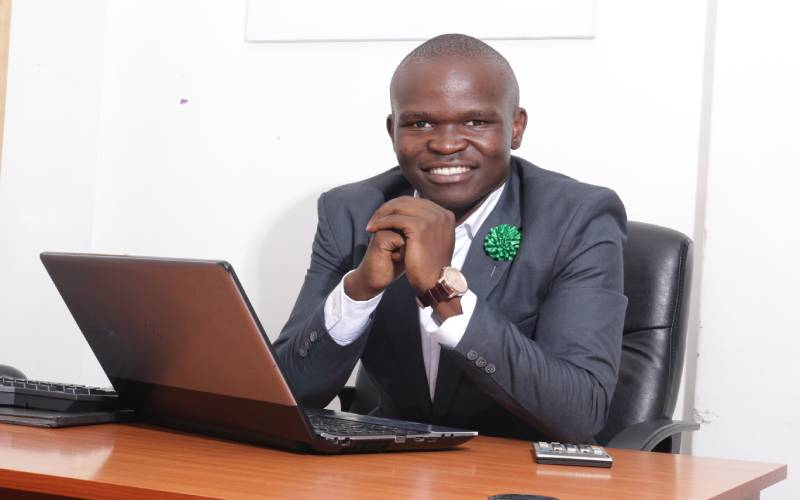 I dropped out of Moi University in 2013 to concentrate on my business. I was a third year student pursuing a degree in Business Management.
My business journey starts back in 2012 when I used to work at a printing shop during the holidays as a hand help. The shop used to provide graphic design and printing services and most of my boss clients thought I was a graphic designer, but I wasn't.
One day, one of my boss's client encouraged me to apply for a job as a graphic designer at his friend's company since he thought I had the necessary skills. I went for the interview knowing deep down that I had no skill at all in graphic design and I failed terribly. I felt terrible and spent the all weekend learning graphic and designing.
I went back for the interview again and failed terribly, but I didn't give up. I kept educating myself on graphic design concepts, and when I felt I was ready, I applied for the job and got it! I worked there for a couple of months before heading back to Eldoret to continue with my studies.
On campus, I found myself concentrating more on graphic design than on my education. A friend who I used to do his graphic design work came to me and asked if I could design him a website for Sh4,000 for the service. Since the pay was good, I went to the University library to teach myself website designing.
I dropped out of campus in 2013 to pursue my interests and I formed The Beldin Creations, which specialises in graphic designs and website creation. I manage the company to date.
For a basic site, I charge Sh18,000 a package which includes the design, domain and hosting. The most expensive website I have created cost Sh110,000. I have so far designed 87 sites, and I have grown to over 200 clients both in graphic and web design. I make Sh80, 000-150,000 a month.
I'm currently working on my new project Axcellent suits, which sells suits to both men and women. With the high rates of unemployment in the country, I have no regrets about dropping out of school.