Police use teargas to disperse Ekeza sacco members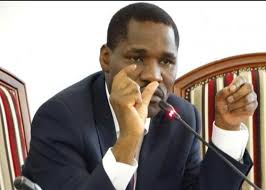 NAIROBI, KENYA: Members of Ekeza Sacco on Monday took to the streets paralyzing transport and business along the busy Kiambu Road.
The angry members camped at the Directorate of Criminal Investigations headquarters to record statements over claims of savings misappropriation by the Ekeza Sacco management. However, they were met with teargas as they tried to air their grievances.
Detectives investigating fraud claims against Ekeza Sacco and Gakuyo Real Estate associated with controversial Bishop David Ngari Gakuyo had on Wednesday invited contributors to the two schemes to record statements today (Monday).
"We closed all our business and came here (at DCI HQ) to record statements only to be turned away" an angry member said.
"We came here armed with all documents, and now we are being told that the people from Nairobi should plan and come on another day to record statements, this is unfair. Our children are not going to school, we want Interior CS Fred Matiang'í to address us since we have lost faith in DCI " she added.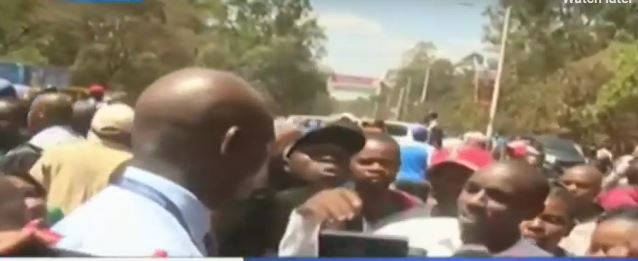 In a letter dated March 13, 2019, signed by John Kariuki on behalf of DCI George Kinoti, the DCI said his office has received numerous fraud complaints touching on the two organisations.
"To further our investigations into the matter, the general public who have been defrauded in the scheme and hail from Nairobi and Kiambu counties are advised to report to the DCI headquarters along Kiambu road on March 18, 2019 at 9.am" reads part of the letter.
David Ngari, a televangelist and owner of Ekeza, is alleged to have used his reputation as a man of the cloth to lure followers into pumping billions of shillings into the sacco.
A report earlier indicated that he has irregularly transferred Sh1.5 billion from the troubled Savings and Credit Co-operative Society to his personal account.
He reportedly transferred the money between 2015 and 2017, according to a report prepared by a team appointed by Commissioner for Cooperatives Mary Mungai last December to audit the Sacco.
The report shows Gakuyo transferred Sh88 million in 2015, Sh850 million in 2016 and Sh625 million in 2017.
Of the Sh1.5 billion, Sh507 million was loaned to some Ekeza Sacco members who wanted to own homes under Chosen Green City, a housing project in Kabati, Murang'a County. The project was being undertaken by the Sacco's sister company, Gakuyo Real Estate.
"So we can say the money Gakuyo owes members is about Sh1 billion. This is the money he took illegally and without any approval of the members, and it is the money we want him to pay," said Mr. Njoroge.
He said part of the money Gakuyo transferred to his account illegally was used to pay lawyers to oversee the purchase of land and houses by the Sacco.