How fake job adverts prey on desperate youth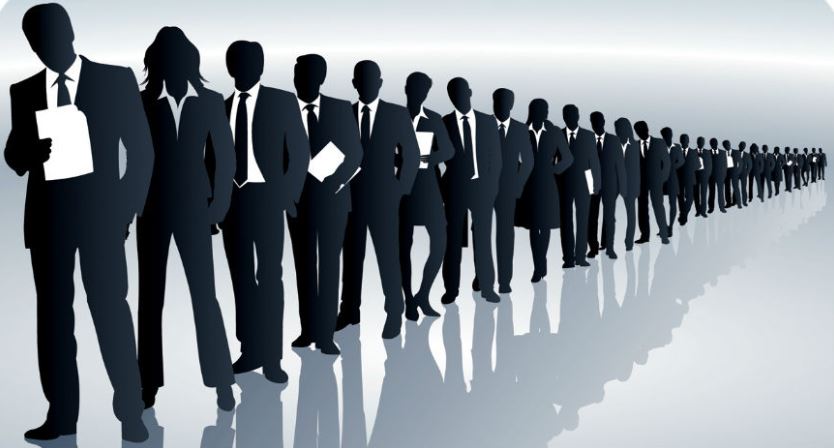 It is the era of everything fake: Fake relationships, fake body parts, fake news and in the same stride, fake job advertisements. The truth is: Times are tough and changing, the economy favours a chosen few and job opportunities are scarcer than honest politicians. Nairobi is no longer the only 'shamba la mawe'. Everywhere else is.
It is a common joke that you have never been broke if you have not attended a meeting by a network marketer or suspect pyramid scheme in a dingy hotel room in Nairobi. Close behind are fake job scams.
With the introduction of the Internet, anyone with access and basic literacy skills can pose as a future employer. You have most likely seen the posts on Facebook that promise heaven and earth. They are pretentious and promising at the same time.
A group of people poses next to cars and captions the photo with something that goes like; "Want to earn money from the comfort of your home? Don't seek employment. Create employment." Later on, you see another group of people posing with the same cars. Or you have most likely accepted an odd friend request and within ten seconds of the digital friendship, received a message that reads, "Hi, I've been doing business for quite some time and I have an opportunity to share with you. We deal with Health Business Innovations that allow you to work with us as a practitioner either part-time or full-time and make profits of over Sh9,000 daily. You just need a smartphone as a basic requirement. Free training is offered to get you started and guide you all the way."
Facilitation fee required
As soon as you express interest, you are added to a WhatsApp group and the pyramid scheme unfolds. The so-called job opportunity is a recruiting agency. Suddenly, the training is no longer free and each new member is expected to pay a certain fee.
The recruiter is then given a fee for introducing you to the scheme. The more naive souls you introduce to the business, the more you earn. Thus, the enterprise, like a proper pyramid scheme, runs behind the facade of a business.
Faith Mueni, 23, speaks of her experience with one such scheme. "I searched online for a digital marketing opportunity and came across one that promised pay of between Sh30,000 and Sh40,000 per week. At face-value, it was very attractive and I could not have been more thrilled. A number had been provided and on calling it, I was asked to send in my CV, KCSE details and a brief description of my person. They asked me to go for a meeting with a smartphone, a notebook and pen. On the appointed date, I went to the meeting point located on the first floor of a building in Nairobi's, CBD. Upon arrival, I met a friend who was just as desperate as me to land a job.
"They were very convincing and spoke of their herbal vitamins and supplement business. They read us excerpts of motivational book Rich Dad, Poor Dad and projected images of themselves posing next to cars that were definitely not theirs. After that, they taught us the quadrant of money which in retrospect, was "How to Scam People 101''.
"They called themselves young millionaires but looked nothing close to that. That greatly bothered me. They then asked us to invest in their business and divided us into groups. The first investment would be Sh26,000 shillings. When I demanded assurance of getting a refund if I invested, they arrogantly answered: "We have paid rent of Sh3 million for five years. We can't disappear with just Sh26,000."
"They were very convincing and ready to take any sum of money. They then asked me when I would get the money, to which I answered the following Monday. For people that had money, they incessantly called me and pressured me to a point that I asked my guardian for a loan. Luckily for me, he talked me out of it. How they work is that different people act as referrals. Thus, once you get there, you state who referred you and once you pay, they get a fee."
NGO job scams most prevalent
This narrative is not the only one. Betty Asava talks of an encounter with a fake job advertisement. "Lecturers strikes were so prevalent last year, I needed employment badly. So, apart from #IkoKaziKe (a popular hashtag on Twitter where Kenyans share job opportunities) and word of mouth leads, I decided to search online for other employment opportunities. Results yielded from the search were mostly from the classified ads and one was a United Nations opening.
"I hastily applied and to my surprise, a response came soon after. Oddly, however, I was required to pay a fee of Sh1,500 or Sh3,000 thereabouts to 'facilitate' the interview. That and the fact that their website is powered with wix raised red flags for me.
Walter shares a similar narrative only that in his case, the organisation was different and he was not as observant as Betty. "Earlier this year my mum sent me a poster with job opportunity details. I had to send my CV to a certain email along the lines of Oracle. So I did that and waited for feedback at the edge of my seat.
"Two or three weeks later, I got a reply outlining the job description and the extremely generous pay on offer. At the end of it, there was a well-calculated request for Sh1,000 payment to secure a training spot. I stupidly sent the money and even called the number to confirm it. A few hours later, I called the same number again to ask where the training would be. I was in for a rude shock. The user was unavailable and so was my money. I tried a couple of times with wider time intervals with no response. "Feeling cheated, I reached out to Oracle Kenya through their page handle. It is then that I learnt that there was a fake poster circulating with their name, purporting to be offering job opportunities. This was more than 24 hours later. I could not even reverse the mobile money transaction," Walter moans.
These experiences show the importance of conducting a thorough background check on a prospective employer or any opportunity forwarded to you, especially from social cyber space forums. With basic graphic skills and a few coins to buy data bundles, anyone can create a poster and mislead unsuspecting and desperate people into buying whatever lie they are selling.
Raphael Maithya, Amazon Fronts Limited Business Development Manager says that fresh graduates and people who have been jobless for a long time are most likely to fall for job scams.
"Being unemployed for a long time brings desperation and a weakened thought process. It is easy to manipulate someone who is desperate for a job into paying a small amount for a job," says Maithya. He says that someone in stable employment has the ability to question adverts that they come across.
A US-based job site found out that only one out of 70 stay-at-home opportunities that were advertised online was genuine.
FlexJobs, a recruitment company that lists jobs for stay-at-home job seekers also found out that at 20 per cent, millennials were more likely to fall for job scams than their seniors. At only 13 per cent, older people who were more stable in their careers were less likely to fall prey to scammers.
In an interview with Forbes, Brie Reynolds, a senior career adviser at FlexJobs also pointed out that scammers had found a new way to lure job seekers desperate for career development.
Reynolds said the 'career advancement grant' scam was the new wave that was luring people to give out their personal information, opening the door to identity theft and was quickly gaining root on the Internet globally.
"People receive unsolicited emails implying that the government wants to give them a grant to pay for professional development or career advancement activities. These emails ask people to apply online to see if they qualify for the grant, supposedly funded by the government. Then, the sender promises the money 'can be direct deposited in your account' should you qualify for the grant," Reynolds said.
Since the false career advancement grant is a slight deviation from the day-to-day job scams that ask for money at one point, it is attracting many innocent youth who are still young in their careers and are keen for fast growth.
According to the recruitment company, young job seekers also still fall for job scams that have for a long time been used by conmen. They include instant job offer scams, unsolicited job offers, generic job descriptions, false promises of large salaries for little work and generic email addresses.
A disgruntled job seeker who lost money to a fake job promise earlier this month wrote to us seeking advice on how to get her money back.
Cecilia narrated how she came across an advertisement for internship from what appeared to be USAID Kenya and without wasting time applied for it. She would be contacted a few weeks later with a promise that she had been placed for an internship at the coveted NGO. Cecilia says she was elated. But there was a catch.
"I was super excited. Among the requirements was Sh1,000 for medical assessment and further communication was to be made on Thursday about the venue's for training in the listed counties," says Cecilia.
But communication between Cecilia and people who claimed to recruit from USAID Kenya was disconnected the moment she wired the Sh1,000. The number they communicated through was said to be out of service.
But it wasn't just Cecilia who fell for the scam. Many social media platforms last month were heated by complaints from people who parted with different amounts of money after they fell for the scam that promised them work with the top NGO.
A picture of the fake advert that had a generic job description of an intern's position at USAID also made rounds on social media, with some Facebook users sending warning that it wasn't a real job. But the warning came too late as job seekers like Cecilia had already fallen prey to the scam.