Kisumu Governor Nyong'o plans to relocate office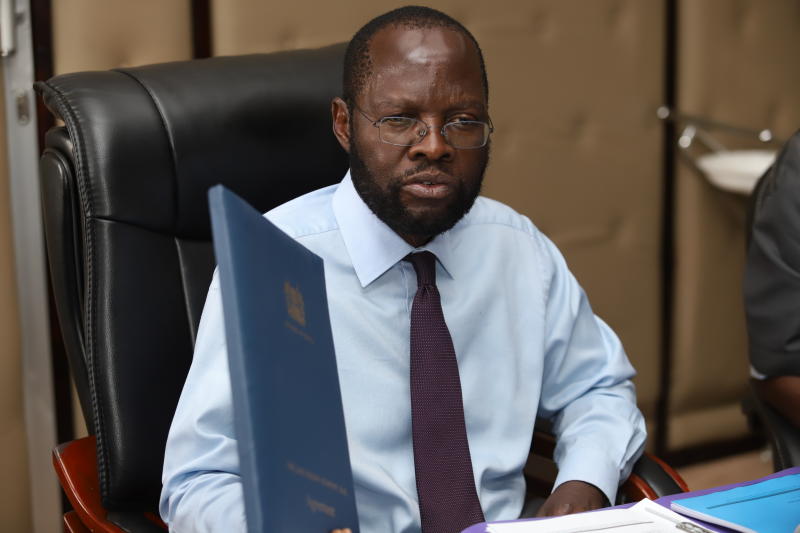 KISUMU, KENYA: Kisumu governor Anyang Nyong'o is set to relocate from his current office at the State owned Nyanza Regional Headquarters to City Hall.
Already, the new governor's office formerly used by City Mayors has been renovated and fitted with State of the art facilities including a conference Hall and new furniture.
The city Hall building has also been painted fresh as the city workers awaits to welcome Nyong'o anytime.
But it is not yet clear why the governor is moving to a new office again, even after he declined to use former governor Jack Ranguma's office in 9th floor.
On Tuesday, spot checks by the Standard at city Hall established that refurbishment of the new governor's office was already complete, but authorities held more information from the press.
Sources at the city Hall, however, hinted that Nyong'o who last week while officiating a function in town, inspected the facility is expected to move in this week.
While inspecting the facility, Nyong'o was impressed by the art work and finesse quality in his new office, although he was happy with modern furniture installed.
''The office is good, spacious enough and well aerated. But am not happy about this expensive furniture,'' he said
The governor's Director of Communication Alloyce Ager confirmed that such plans were in the offing and that they will update public on the date and time.
''The governor has always wanted to be near the people. When he assumed office at prosperity, he found nineth floor far to access,'' he said
So he opted for an office at the second floor where Huduma Centre is, but the national government was not ready to relocate Huduma centre, then he moved to second floor.
Now, even after moving to the second floor, Ager explained that the governor still wanted to be closer to the central business district to be more accessible by the public.
He also claimed that city Hall would be accessible to all members of public unlike the prosperity House, where people with disability found it hard to access the governor.
''With no multiple lifts at prosperity. It has not been possible for elderly people and those with disabilities to easily walk up the stairs to see governor,'' said Ager.
There is only one lift whose use is now restricted to VIPs only because of the traffic jam when shared with ordinary members of the public.
This has now left those who want to access County offices or Lake Region Economic bloc offices at the nineth floor to walk up stairs, thus discouraging services.
Prosperity House hosts both the national government representatives including the County Commissioner Pauline Dola and the Administration Police bosses.