Court allows Swazuri to resume office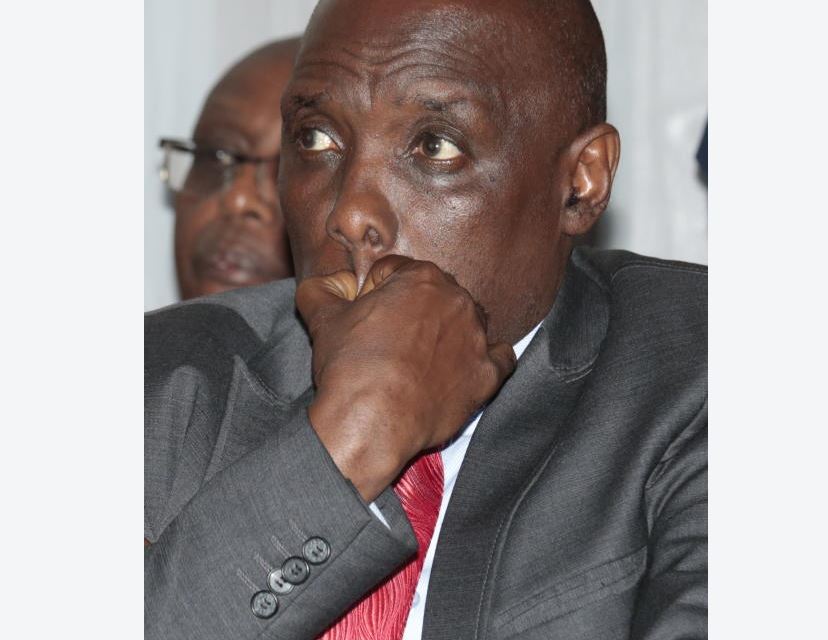 Embattled National Land Commission (NLC) Chairman Muhammad Swazuri got a reprieve after a Nairobi court allowed him to resume office.
Anti-corruption Principal Magistrate Lawrence Mugambi ruled that Prof Swazuri, being a constitutional office holder, cannot be removed from office because he has been charged with a criminal offence.
This means Swazuri (pictured) can resume office and reclaim his position, which was taken over by NLC vice chairperson Abigael Mbagaya; a day after he was charged with conspiracy to commit a corruption offence.
Mr Mugambi, however, gave a condition for Swazuri's return to office; he must have authorisation from the commission's secretary who will consult the investigative agencies to secure witnesses who will testify against him.
"He must have prior written authorisation from the commission's secretary who will consult with the investigative agency to make arrangements to ensure contact with witnesses is minimised and any other evidence properly secured," ruled Mugambi.
Several counts
Swazuri was charged on August 13 with several counts, including abuse of office and breach of trust; by using his position to facilitate Sh221 million compensation to Dasahe Investment Limited, Keibukwo Investment Limited and Olomotit Estate Limited.
Mr Mugambi released him on a cash bail of Sh3.5 million with a tough condition that he should not visit his office unless in the company of a police officer.
But he sought a review of the bail terms, saying that as a holder of a constitutional office, he cannot be suspended from work or stopped from accessing his office because of criminal charges.
Through Senior Counsel Tom Ojienda, he submitted that the anti-corruption court illegally suspended him without following the right procedure.
"A constitutional office holder can only be removed from office through laid down procedure and by granting a bail term that stopped him from accessing his office, the magistrate violated the Constitution, the NLC Act and the anti-corruption laws," said Prof Ojienda.
He told the court that it was wrong for NLC to replace Swazuri when he had not been convicted or legally removed from office.
Mr Mugambi stated that the conditions he imposed on Swazuri were not meant to remove him from office, but only to protect the integrity of the criminal trial.