Sh1.53 billion jets now used as spare parts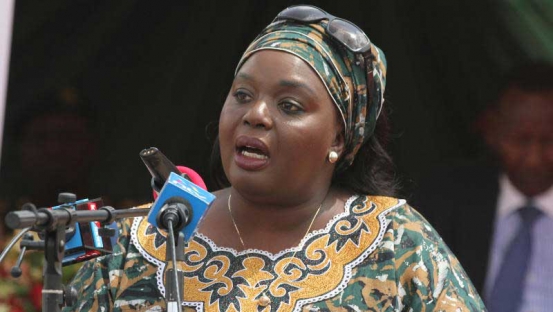 Taxpayers may not get answers why the Government splashed Sh1.53 billion to purchase seven defective military jets, which are currently being used as a source of spare parts for other jets.
The Ministry of Defence on Tuesday told MPs that the purchase was a sensitive security matter and should be handled as classified information.
Media barred
Appearing before the National Assembly's Public Accounts Committee, Principal Secretary Torome Saitoti insisted that the media be kicked out of the sitting before he could discuss the matter flagged by the Auditor General Edward Ouko.
But even after the Opiyo Wandayi-led team allowed the ministry to provide answers, the PS asked that he be given time to prepare a report to the committee.
In a one-line response obtained by The Standard, the PS cited security concerns in failing to make the procurement details public.
"The ministry views this as sensitive security matter and we are requesting that the issue be handled under classified category," Mr Saitoti told the MPs.
The ministry bought seven jets in a fleet that cost the Government Sh1.5 billion ($15.3).
In his 2015/16 audit report, Mr Ouko said that upon inspection, experts at the Ministry of Defence found the jets to be defective.
The fighter jets were bought from Royal Jordanian Airforce through government-to-government negotiations.
"Records show that these aircraft were delivered, assembled and tested. However, an inspection undertaken by the ministry's technocrats revealed a number of defects," reads the report.
Spare parts
"Records further show that the ministry procurement aircraft spare parts at a cost of $12,956,827 (Sh1.3 billion) on unspecific date from a firm through a restricted tendering instead of procuring directly from the specific aircraft manufacturer," adds the report.
Another inspection done in June 2016 at Laikipia Air Base revealed that the defects identified at the time of the delivery of the aircraft had not been rectified.
Audit of fuel and servicing records further indicated that the seven aircraft had not been operational from the time they were procured.
The committee expressed concern that the ministry was trying to use security reasons as a cover to audit queries in the ministry.
Spare a thought for these hustlers
The real money makers are not the harvesters who do the donkey work, it's the transporters and brokers who sell the sand at higher prices.