How to avoid being a career junkie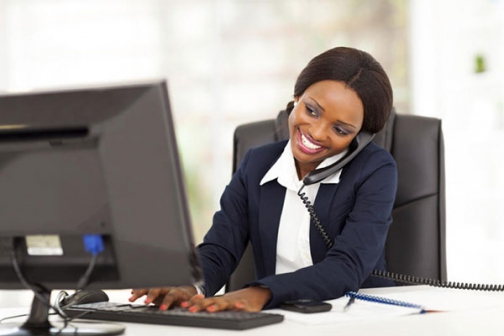 NAIROBI: The term 'career junkie' is applied to individuals who are always looking for greener pastures as regards their career path. Employers have become adept at identifying career junkies and steer clear of them.
When building your career, you must ensure you build a good CV and avoid illustrating characteristics of a career junkie.
The first indicator of such a junkie is a collection of unrelated courses. One or two courses may not be a problem, but when an individual is always in school pursuing the 'hottest' course for reasons not related to their current job, this might indicate an inability to make the right choices.
Career junkies are also always on the move. As soon as they land a job, they start chasing the next one even before the dust has settled. Such individuals tend to present a long CV with short stints in different companies.
Career junkies are also known for their outrageous demands when it comes to salaries and benefits. Most employers will usually have a salary range that is commensurate with the market for the particular job. When an individual demands outrageous pay without the unique skills or experience to justify it, this raises a red flag.
Career junkies are also known to be careless and ineffective at work. For them, their current position is just a stepping stone to something bigger and better. As a result, they have the potential to slow down or derail a team and can cause major problems for an organisation.
And career junkies are the loudest on the shop floor. They talk too much and have little to show for it in terms of action. They are always on the move to arm twist others for personal gratification and career mileage. In the end, they end up creating many enemies at work, which is not good for team dynamics or their career.
Appreciate opportunities
There is no benefit to being a career junkie. As soon as you become labelled one, you will find making career progress incredibly difficult. If any of the above characteristics hit close to home, you need to act now. A good career does not come on a silver platter; you have to put in the time to work your way up.
If you are currently employed, make the decision to appreciate the opportunity you have and make the most of it. Focus on building a positive experience that you can ride on in the future. Create the right alliances that would propel you forward. And make sure every career move from here on out is well planned and executed.
If you are jobless, you must start by identifying your career line. Where do your passions lie? Once you have done this, remove any courses that are not relevant to this career line from your CV.
Always make sure you are aware of current salary ratings before you go for an interview to avoid being kicked out for being too expensive.
And when you land a job, grab the chance to build up a worthwhile career journey. Maintain a culture of continuous career and personal development. You can find a career coach or mentor to help with this.
The writer is a human resources specialist at Peoplelink Consultants, and co-author of 'The Career Code'.