Federations raise questions on efficiency of Sports Fund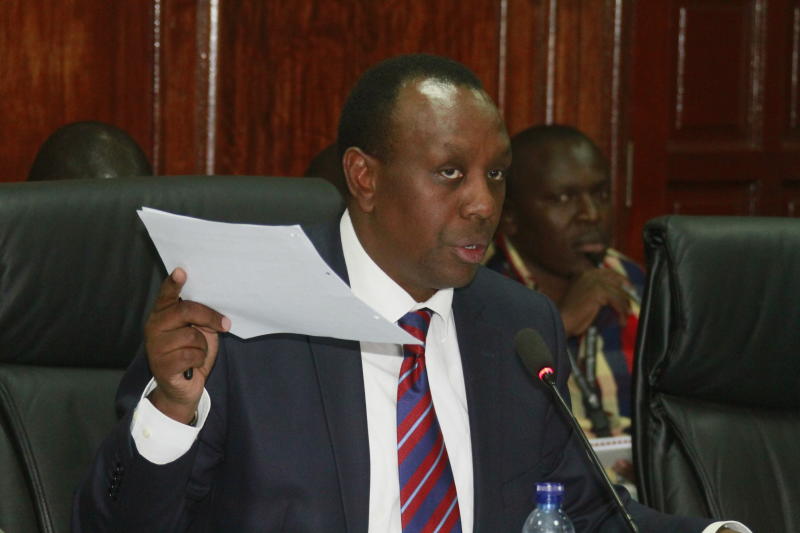 A lot was expected when the Sports Fund, under the Ministry of Sports, was commissioned in February before it came into operation in April.
Its key role was to help national teams preparing for international competitions. But the big question lingering in the minds of many Kenyans is the Sports Fund selectively supporting sports disciplines?
Though some federations have been well funded and facilitated to participate either in continental or global events, others have failed to honour competitions due to lack of funds or delay in disbursement of funds.
Football Kenya Federation (FKF), Kenya Motorsport Federation (KMSF) and Kenya Golf Union (KGU) are a few of the biggest beneficiaries of the Sports Fund so far. It paid out Sh250m to KGU to host the Magical Kenya Open tournament, Sh244m to FKF for Harambee Stars' preparations for Africa Cup of Nations and Sh400m to KMSF for Safari Rally.
But for other bodies like Kenya Softball Federation (KSF) and Kenya Handball Federation it has not been a smooth run.
KSF failed to send a team to the Olympic qualifiers in South Africa over lack of funds while the national handball women's team nearly missed the African Games qualifiers tie against Uganda in May for reportedly failing to pay their participating fees on time.
This came barely three weeks after the under-20 that traveled to Ivory Coast for junior championship staged a sit-in demanding payment.
The Paralympics team blocked Thika Highway and threatened to march to State House after failing to receive payment for taking part in an African Games qualifier.
The situation was saved at the last minute when the Ministry of Sports sent them Sh4.3 million to meet accommodation costs but no allowances were paid. Teams that featured in the inaugural African Beach Games in Cape Verde are yet to be paid their allowances.
On Wednesday, FKF President Nick Mwendwa publicly admitted that they are facing a financial crisis ahead of two crucial national teams' assignments due to delay in disbursement of funds by the Sports Fund.
The Ministry is yet to disburse the federation's submitted budgets of Sh 19,814,982 and Sh38,939,220 for men's 2020 African Nations Championship (CHAN) qualifiers and Women's Olympics qualifiers respectively.
Harambee Stars, homegrown players, are expected to lock horns with Tanzania's Taifa in CHAN qualifier's return leg clash at Kasarani Stadium tomorrow while Harambee Starlets are scheduled to battle with Malawi in a two-legged 2020 Olympics qualifier encounter later in the month.
"We submitted our budgets long time ago, but it's today (Wednesday) that I received a call from the Ministry telling me that they are working on our Chan budget yet the Sports Fund board sat on Tuesday. What can we do yet we have a game this weekend? This is an issue that needs to addressed," Mwendwa told Standard Sports on Wednesday.
"Why delay the monies yet we all know the Sports Fund is operational. The Ministry should tell us in advance if we will get the money or not so that we can pass the message to the players."
A day later, Kenya Hockey Union (KHU) Chairman Nahashon Randiek said the women's national team's participation in the Africa Olympics qualification tournament slated for 12-18 August in South Africa hangs in the balance due to lack of funds.
"We submitted our request to be funded for the qualifiers in April, but the ministry only got back to us on Wednesday to correct some anomalies," said Randiek.
"Due to the urgency of our matter, we have written to the Fund's board to expedite our request for funding as we are supposed to leave the country on August 10."
Though Kenya Volleyball Federation President Waithaka Kioni praised the Sports Fund, he also raised concerns over delay in release of funds.
"Yes, there is some improvement and we can see some positive changes as far as the Sports Fund is concerned. But the only challenge is delay in releasing the funds after approval," said Kioni.
Even as the federations complained of delay of funds' disbursement, Sports Principal Secretary Kirimi Kaberia, whose ministry has been accused of slowing down the process, blamed the federations for failing to follow laid down rules.
The Sports Fund board holds meetings on Tuesday every week to review the requests.
"The procedure for application of the Sports Fund is clear and everybody knows what he or she is supposed to do. Whoever associated me with the delays needs to give you some facts. That's cheap talk and that's how these people start scandals with half-baked information.
"We meet every Tuesday as a Board and go through every request that has been brought. They only come to me as an administrator for the Fund, nothing else.
"The challenge many people have is that initially they were used to coming to see the CS or the PS. But that's not happening anymore. In the name of transparency and for the sake of accountability, everybody must follow the law.
"There are 16 regulations that must be fulfilled. So, if anyone has fulfilled those regulations and they have not been attended to then I would like to know them."