NTSA conducts system training for members of public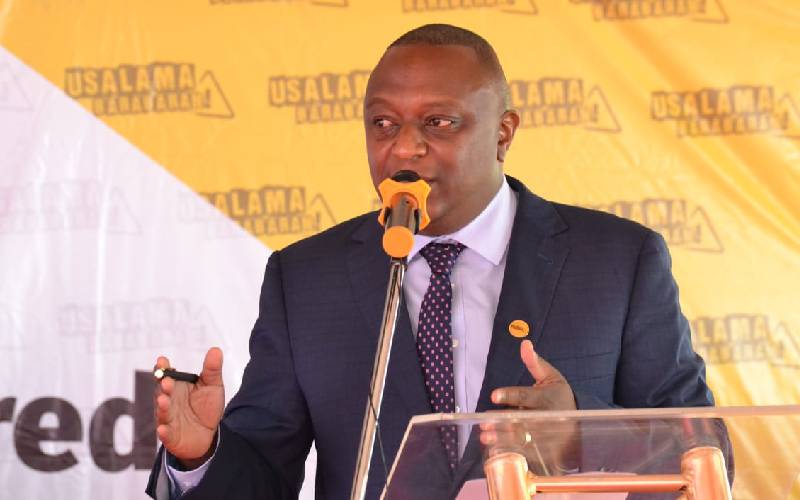 The National Transport and Safety Authority-NTSA has today conducted systems training for members of the public.
This is ahead of the planned roll-out of the revamped Transport Integrated Management Systems-TIMS.
While presiding over the training, Director-General George Njao said the move is in line with the Authority's digital transformation journey.
"In undertaking its mandate, the Authority is in the process of rolling out a revamped Transport Integrated Management System for better service delivery to the public," Njao said.
He said the aim of the training for the members of the public was to allow them a chance to view and interact with the system.
A general overview of the system, motor vehicle registration, transfer and acceptance of motor vehicle ownership, duplicate Logbook process, asset financing and motor vehicle inspection among others services.
He said over time, NTSA has continued to enhance its service delivery strategy to enable efficient and effective service to the public.
"The Authority has gathered feedback of the system users and the revamped system will go a long way in addressing a number of concerns raised by the public over the years. The Authority will continue evaluating, monitoring the services and upgrading the system for better performance," he said.
Njao said the revamped TIMS platform will be faster, more integrated, simpler and easier to use, optimized, secure and with more reporting capabilities.
"Users will be able to track service application status online at their comfort. The turn-around time for service processing has also been enhanced and we expect to serve clients within shorter periods as compared to the past where an application verification and approval would take weeks," he said.
Njao said the authority plans to complete training sessions for all stakeholders on the use of the system and the Go Live date shall be communicated in the coming month.