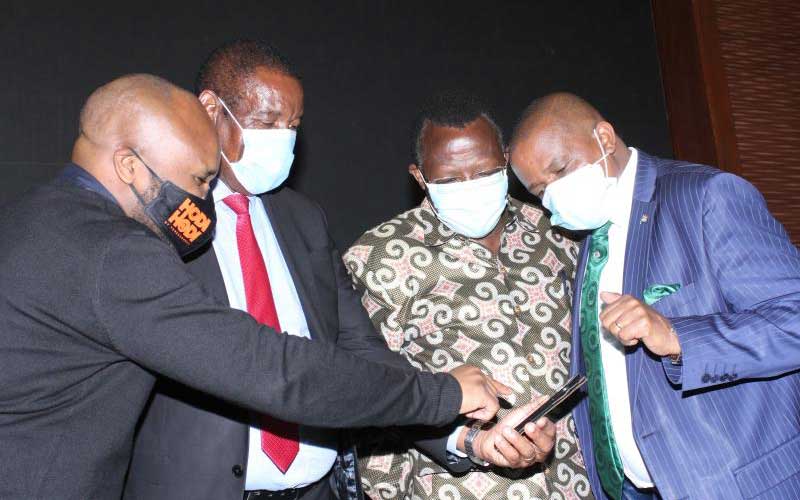 An innovative digital application meant to enhance the security of commercial and residential buildings has been unveiled.

The application, launched by the Kenya Private Security Congress and Town Connect firm on November 9, is expected to help more than 700,000 security officers across the country fight Covid-19.
Dubbed Hodi Hodi, the app enhances the security of residents and tenants by digitising visitor management processes - leveraging on contactless technology to detect and report potential Covid-19 cases.

Private Security Congress Secretary General Delano Kiilu said the app allows security guards to collect key details, including identification, facial photos, and car plate numbers of visitors who access residential areas and commercial spaces.
Security guards will also be able to register incidences and attach pictorial reports. The app enables e–intercom between guards and residents.
"The app has a multi-functional interface that enables the guards to report any suspected Covid-19 cases and would support screening and contact tracing," said Kiilu.
Read More
Hodi Hodi's key features include an electronic-entry of visitors by the touch of a button and thus reducing in person interaction when entering into a compound.
The app co-developed by Town Connect and a team from the Private Security Congress is customised to one's specific requirements.
"In response to Covid-19 and security threats, Hodi Hodi will enable the implementation of a solution that will address the urgent need for security companies to digitize processes and create a tamper proof pool of evidence needed during incident management and crime reporting," said Kiilu.

It also allows for a fleet management of field teams for easy deployment countrywide.
The Head of Service Delivery at the Nairobi County government Peter Mutua, who attended the event, said they will partner with the company providing the application to ensure that security of Nairobi residents and their properties are well maintained.
"Nairobi being a cosmopolitan city that continues to see the number of population growing will experience more challenges among them security which the application will cater for," said Mutua.