Technology to drive post-Covid 19 growth, says Dell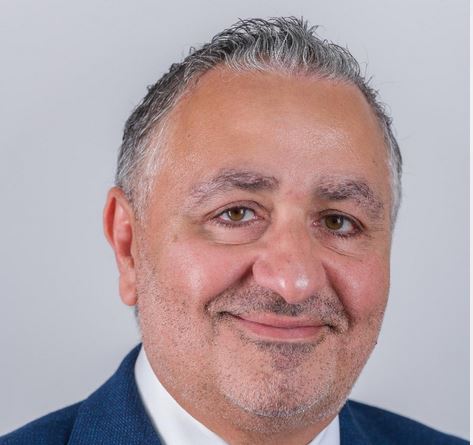 NAIROBI, KENYA: Technology will play a key role in the economic recovery after the coronavirus pandemic, a senior official at Dell Technologies has predicted.
Habib Mahakian, Vice President Emerging Africa, Dell Technologies noted that there is a lot of changes in the market in terms of the need to increase investments in digital technologies.
"In the last six months, one thing is clear – the pandemic did impact and disrupt the ICT industry globally and across Emerging Africa, where we're seeing a lot of changes in the market in terms of the need to increase investments in digital technologies. In this time of intense change, we see technology as a key path to economic recovery and companies need to build and strengthen the foundations for their digital future," he said.
"We aim to simplify this journey for our customers and partners, with solutions that enable business leaders to use advanced technologies to drive growth and improve competitiveness."
On Monday, the tech firm highlighted its ground-breaking portfolio of enterprise and consumer solutions that accelerate the digital delivery of modern IT services that can differentiate a business, its products, and operations.
They include new technologies and products across commercial PCs, storage and cloud-like the PowerStore, PowerScale among others.
"In West Africa, digitisation is transforming industries and can contribute to national GDP in multiple ways while also promoting the growth of allied industries such as logistics, infrastructure, and payments. As an example, the banking and finance sector continues to evolve and transform with several digital banking initiatives being introduced that is increasing financial inclusion. This, in turn, leads to an increase in a country's productivity and competitiveness - lowering unemployment rates, increasing access to technology-enabled services for citizens and creating higher-wage and higher-impact jobs," Travers Nicholas, GM - Central West Africa, Dell Technologies added.
Also, as the future concept becomes a reality for organizations, employees demand the flexibility to work, collaborate, and innovate anytime, anywhere and in any way they want.
"Today, organisations are recognising that workforce transformation is key to long-term business success and many have started to change their operating model to accommodate this need for change. There is a need for real-world solutions that enable modern workforces to communicate effectively, access their data from any device, and empower them to be highly productive."
LinkedIn cuts 960 jobs
LinkedIn helps employers assess a candidate's suitability for a role and employees use the platform to find new job.