Telkom and Loon to deploy 4G internet technology to Kenyans from July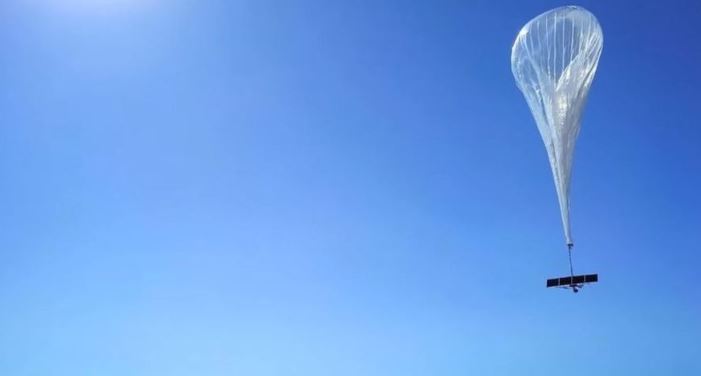 Telkom and Loon have announced the availability of mobile Internet service via the Loon technology to Kenyans, starting July 2020.
The network of giant internet-enabled balloons from Google's sister firm Loon is to provide internet access to remote areas of Kenya.
It will offer 4G coverage so people can make voice and video calls, browse the web, email, text and stream videos.
This comes as the project partners approach the completion of their network integration tests, that have seen them successfully assess service quality across their infrastructure and respective networks.
During the launch on Wednesday, ICT Cabinet Secretary Joe Mucheru made a video-call to President Uhuru Kenyatta from Baringo to test internet connectivity via Loon balloons. Also speaking to the president on the video call was Telkom Chairman, Edward Njoroge and Chief Executive Officer Mugo Kibati.
The balloons' 4G internet service has been tested with 35,000 customers and will initially cover a region spanning 50,000 sq km (31,000 sq miles).
With the Loon technology being a solar-powered solution, customers will get to experience mobile Internet service availability from 6:00 am to 9:00 pm.
The service will initially cover a region spanning nearly 50,000 sq.km., including the areas of Iten, Eldoret, Baringo, Nakuru, Kakamega, Kisumu, Kisii, Bomet, Kericho, and Narok.
The project was announced two years ago but final sign-off from the Kenyan government has only just been given. It is now being fast-tracked to help improve communications during the coronavirus pandemic.
With the advent of the COVID-19 pandemic, the impact of this crisis has made online education, and other crucial interventions to the country such as Telemedicine as well as digitised and automated platforms to enable the consumer still access service, the new normal.
"In light of the spread of COVID-19, Telkom and Loon are working as fast as we can to realise service deployment. This will also enable us support the Kenyan Government's efforts to manage the current crisis in the short-term, and to establish sustainable operations to serve communities in Kenya in the long-term," said Loon's Chief Executive Officer, Alastair Westgarth.
To provide the service, Loon and Telkom are using a fleet of 35 solar-powered balloons that are in constant motion in the stratosphere above eastern Africa. They are launched in the US and make their way to Kenya using wind currents.
As Loon gains more experience flying in Kenya and dispatches more balloons to the service region, it is expected that service consistency will increase.
"This is an exciting milestone for Internet service provision in Africa and the world, more so that the service will pioneer in Kenya. This being a purely data service and with the continued migration of communication towards data-supported platforms, the Internet-enabled balloons will be able to offer connectivity to the many Kenyans who live in remote regions that are underserved or totally unserved, and as such remain disadvantaged," said Telkom Kenya's Chief Executive Officer, Mugo Kibati.