Kenyans build video-conferencing app as stay home order slows physical meetings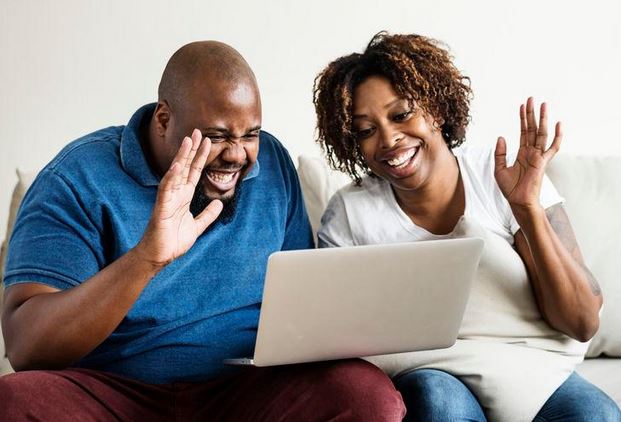 NAIROBI, KENYA: Kenya's Gaming tech start-up, Usiku Games has launched a made-in-Africa video conferencing system that will enable users to enjoy better quality calls with unlimited attendees, at more affordable prices.
The innovation comes at a time when virtual conferencing is the new norm as the world struggles to keep social distancing during the coronavirus pandemic.
"We are seeing more and more companies discuss and consider moving toward virtual meetings this year due to the coronavirus issue," said Courtney Adante, president of security risk advisory at global consulting firm Teneo.
The coronavirus outbreak, which originated in China last year and causes respiratory illness has killed 50 people in Kenya with over 1000 confirmed cases.
According to Jay Shapiro, the Founder, and CEO, of Usiku Games, Gumzo is Africa's first innovation in video conferencing built by Kenyan developers who have exhibited a high level of skill in coding and system architecture:
"We are glad to have built this video conferencing system here in Kenya for the continent. This is a turning point in Africa's innovation since our users will be able to enjoy lower rates, longer talk time, and host many people at the same time without worrying about their security. We have invested heavily in security and creating a better experience compared to the overseas competition.
Mr.Shapiro also points out that the users will enjoy better quality calls, due to the low latency of the high-speed broadband in Africa.
"This is supported by the fact that our servers are right here in Africa, which allows for quick and seamless connections. The competition all host their servers in China / USA, so their video signals must go halfway around the planet via undersea cables, which takes time and degrades the call quality" he added.
The video conferencing system will also enable African countries to retain the fees in local economies, compared to the competition that repatriates it off the continent:
"Since the existing players are all international companies, there are billions of shillings in fees from across Africa that is leaving the continent and into these companies' coffers overseas exactly at a time when we need that money in the local economy. Gumzo will save it."
During the Covid-19 lockdown, more families and friends are using video conferencing for social gatherings, and not just business meetings. Gumzo supports fun times for users, allows groups to watch shared movies and play games with loved ones especially during these tough times. Gumzo games include board games and card games as well as have Karaoke nights.
Zoom, Microsoft Teams are some of the known global video conferencing applications currently used following stay home orders across the world.
Zoom Video Communications' average mobile user numbers in March were nearly three times that of its nearest rival Microsoft Corp's Teams, according to research firm Apptopia.
Zoom has a huge following among schools and students, many of whom log in through internet browsers and home computers, and it has relaxed norms for schools by lifting its 40-minute meeting limit on free accounts to facilitate online classes.
Teams had 44 million users globally as of March 18, Microsoft said in February, more than double the 20 million daily active users it reported in November.
Video conferencing platforms offer video and audio calls, one-to-one meetings, group conferencing, collaboration and productivity apps, and a secure interface.
Slack, Teams and Zoom offer free versions with limited features and tiered pricing for paid ones.
In an interview, Gumzo said it has committed to make the platform available to all public school teachers in Kenya for free use of their virtual classrooms, tuitions and family calls through the end of the year.
In addition, Gumzo has committed that 50 percent of all fees raised on the platform will be donated to Covid-19 response Fund, NGOs in Kenya, including the Pwani Youth Network, Team Pankaj & Mombasa Red Cross.