Auditor General wants Ifmis split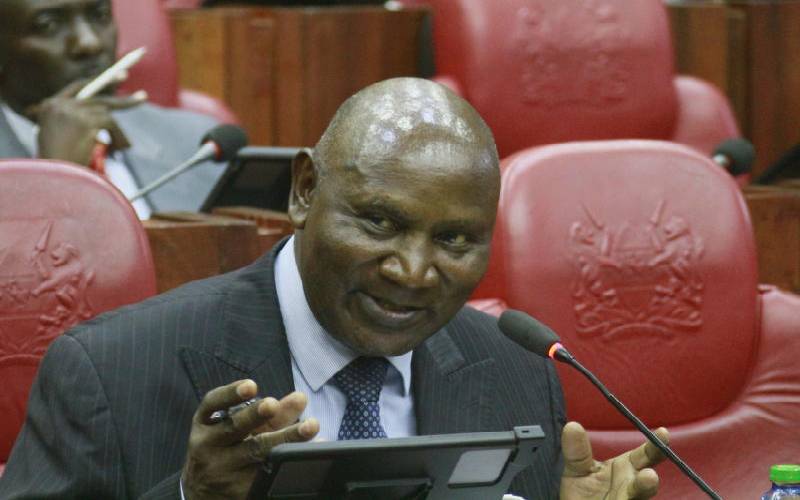 Auditor General Edward Ouko has recommended that the Integrated Financial Management Information System (Ifmis) be split into two separate systems to cater for the national and county governments.
Mr Ouko criticised the current system, which he said was modelled around a centralised governance structure. He added that county governments are greatly disadvantaged when there is a hitch.
Ouko also proposed that the Public Audit Act be amended to allow his office to surcharge officers found culpable of financial impropriety, and cited successful cases in South African and Ghana.
"With an amendment to the law, the audit reports will allow for public officers to be surcharged without judicial interference," he said yesterday.
Ouko was speaking during a luncheon hosted by the Kenya Editors Guild in Nairobi, which was themed "Accountability and Budget-making Process: Where is our money?"
Participants noted that reports from Ouko's office do not apportion blame and they are never acted upon. He, however, defended his office saying he has always given opinions according to his mandate, including issuing disclaimers when reports have many errors and omissions.
The Auditor General admitted that Ifmis has challenges, saying that "it only requires one button to be pressed and the two levels of government will suffer".
"I sometimes sympathise with the counties when any errors occur and they are sucked in. The records show we can only respond better in budget controls by having a two-vote system."
Ouko expressed concern that Ifmis is centrally controlled.
"We should have Ifmis One and Two, for the national government and the 47 counties, respectively and they speak to each other. If things go wrong in Nairobi City County, Kiambu County can still operate smoothly using the system.
"We should have different votes' system. It will also help Controller of Budget Agnes Odhiambo to clearly spell out the distribution of funds and for my office to trace the route of every shilling to the lowest level," he said
Towards the end of every financial year, various Government institutions complain of interference with the system, as it hangs, jams or shuts down.
Ouko cited the Arror and Kimwarer multi-billion-shilling dams' scandal, saying that with proper controls, any illegal activities could have been flagged.
"With a synchronised system, Ms Odhiambo should identify the flaws as stipulated in the Public Finance Management Act by how much has been disbursement to the projects," he said.