CA moves to Court of Appeal seeking to phone tap into mobile phones talks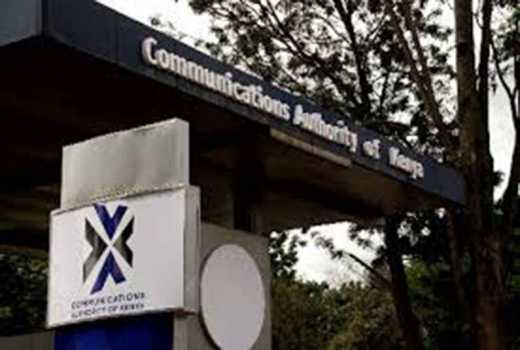 The Communication Authority has appealed against a ruling that barred it from tapping into private phone conversations.
The regulator yesterday told the Court of Appeal that the lower court erred in finding, without proof, that the Government was infringing on Kenyans' right to privacy.
The CA is aggrieved with High Court judge John Mativo's decision that installing a Data Management System (DMS) to tap into subscribers' phones goes against their right to privacy.
On January 31 last year, CA Director General Francis Wangusi wrote to telecom operators Safaricom, Airtel and Telkom about installing DMS, saying it was meant to access information from illegal handsets that would help to fight cyber-crime.
The CA also argued that their system would help to detect fake mobile devices.
SPYWARE
But the telecos opposed the plan, saying DMS was a spyware whose purpose was to eavesdrop on people's calls, read messages and track their financial transactions.
In its appeal, CA argues that the system's installation had been borne out of consultations.
"The learned judge erred in law and fact by making findings which were not supported by evidence on record and ignoring the uncontroverted position of and the evidence adduced by the appellant in the High Court," argued CA's lawyer Wambua Kilonzo.
Kilonzo said the judge also failed to appreciate the nature of CA's letter dated January 31, 2017 to the telecos.
Kenyans were spared from State-sanctioned prying after the court scuttled plans by the regulatory body to listen in on their phone conversations.
Justice Mativo said the CA was going overboard in its mandate because there was already an anti-counterfeit agency in place, adding that telecom operators could also detect and block blacklisted devices.