Drivers caught up in fierce price war by taxi-hailing apps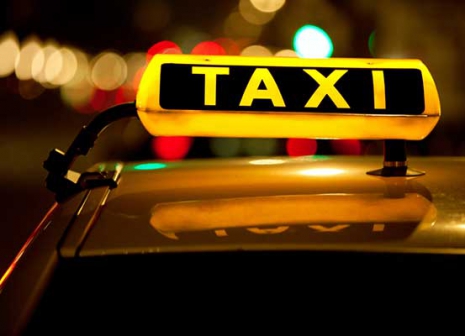 Taxi-hailing app drivers have become the proverbial grass that bears the brunt of a vicious brawl by elephants.
The hapless drivers have been caught up in a bruising price-war as Uber, Taxify, Mondo and LittleRide go all-out to win the hearts of riders.
It is a race to the bottom that has seen the online taxi-hailing apps frantically hoist down prices through discounts and other incentives, painfully gnawing into the share of the drivers' payment.
So intense is the fight that Taxify, which entered the market when Silicon Valley's Uber and Safaricom's LittleRide were trying to catch their breath after an energy sapping bout, has for the past two months foregone its 15 per cent commission on every ride. This has pushed the price war to another level.
Taxify, an Estonian international transportation company, has literally been burning billions as it seeks to depose Uber from pole position.
Taxify insists this strategy has served them and the drivers right in the long run. "Our business is sustainable in the long run. The business model we employ to secure driver earnings and achieve market growth has been tested and tried in different cities across the world and it has worked," said Loreen Ojiambo, who is in charge of media relations at Taxify.
The drivers feel these start-ups - unlike the Kenyan drivers who took up massive loans to finance their investments - have loads of billions of dollars from venture capitalists which they are willing to use in any way to compete, mainly through subsidising riders.
Didi Chuxing, a Chinese ride-hail behemoth which drove Uber out of the Chinese market by heavily subsidising its drivers, announced in August that it would invest in Taxify.
It did not take long before Taxify, probably riding on Didi's deep pockets, went the same route used by its financier subsidising Nairobi drivers with the sole aim of undercutting Uber.
Didi is partly owned by Chinese billionaire Jack Ma's Alibaba.
And the entry of LittleRide, backed by Eastern Africa's most profitable firm Safaricom, into the market in July 2016 saw Uber slash its prices in Nairobi by 35 per cent, triggering protest by drivers.
LittleRide's entry prices were Sh55 per kilometre and Sh4 per minute at a time when Uber was priced at Sh60 for every kilometre covered and Sh4 per minute, in addition to a base fare of Sh100.
In November 2016, LittleRide whittled down further its prices charging Sh30 per kilometre down from Sh55.
It also left time charges at Sh4 per minute — with no flat base charge or price surges. Surge pricing is a mechanism in which Uber hikes the price of fare when demand is high to nudge drivers into putting their apps on.
The slashing of prices by Uber saw the drivers take their grievances to the Government. Uber was forced to adjust their prices upwards.
However, intense competition, especially after the entry of Taxify, has seen Uber once again down their prices in a fresh round of price war, albeit this time round drivers have been offered a token or boost.
Today, Uber charges Sh18 per kilometre but gives drivers a boost depending on the fare. LittleRide, charges Sh20 per kilometre with a token of Sh20 to the driver.
Uber Kenya, through its spokesperson Janet Kemboi, says that it launched a 20 per cent off promotion in Nairobi to encourage more people to ride with Uber.
This, says Uber, would translate into more trips which means higher earnings for partners. "To ensure that driver-partners benefit from this promotion, we are covering the cost of the fare discount. This means that partners should earn the same as they would if riders were paying the full fares," said Ms Kemboi.
The drivers' best deal is Taxify which charges Sh30 per kilometre and does not take any commission.
"However, this is not enough to cover running costs of a car," said David Muteru, the chairman of Digital Taxi Association of Kenya (DTAK), a new outfit that the drivers hope to use to face the tech companies.
And the drivers have not seen returns of the good old days. For a number of driver-partners who snapped up huge loans expecting to hit a jackpot in the newest investment craze, repayment of the loans has turned into a nightmare as returns come in a trickle.
"A lot of people are being auctioned because they are not able to pay their loans," said James Mahianyu, an analyst for DTAK.
Although the sector is unregulated with little knowledge on such basic information as the total number of active drivers, Mahianyu estimated that between 15 per cent and 20 per cent drivers have had their cars auctioned.
Others, added Mahianyu, have had to sell their vehicles at a loss to settle their loans.
Moreover, conversation by Weekend Business with a number of drivers, gives the impression of a bubbling business that is on the verge of bursting, sought of like reaching its quail moment.
Just as in the infamous quail craze, this sector has seen a tremendous influx of drivers- to the delight of ride-sharing companies. However, there has been a slower increase in the number of riders, to the chagrin of drivers.
Uber, which has over 4,000 drivers in Kenya has since stopped recruiting new drivers, a move aimed at forestalling a possible explosion as too many drivers chase too few riders.
Indeed, drivers have taken extreme measures such as working longer hours, and taking the slightest opportunity on Nairobi's traffic jams to catch some sleep. "If you have noticed there are many accidents caused by these drivers. People are sleeping while driving," said Paul,* a driver with one of the taxi-hailing apps.
The issue of "drowsy driving" by Uber drivers, and by extension all drivers operating ridesharing apps, is not just a local issue, but one that has manifested itself in most markets where Uber operates and returns for drivers are dwindling.
Although former Uber CEO Travis Kalanick and the Editor-in-chief and co-founder of news website Huffington Post in April 2016 came out strongly against drowsy driving by Americans, Kalanick and the Uber management seem to have done nothing substantive to address the crisis among Uber drivers.
Uber app, for example, only reminds drivers to rest but does not set the cap on their hours. Lyft, Uber competitor in the US, shuts off its app after 14 hours and does not let the drivers back on for six hours to allow rest.
Kemboi said that in the absence of empirical data they could not tell whether drowsy driving is a problem facing drivers.
Ride-sharing app, as initially envisioned by Uber, was never really supposed be a serious money-maker. In fact, it was not really supposed to be a full-time job, but a side-hustle.
A car-owner, rather than leave his car in a garage or ride alone to work, could allow in a hitch-hiker(s), but this time round for a fee. Of course, this noble idea ran into regulatory headwinds, with ridesharing app drivers also expected to comply with requirements of a professional taxi driver such passing a background check.
Unfortunately, this is not how most Kenyans saw it. Always on the look-out for the quickest way to make money, so many Kenyans rushed to banks borrowed millions of shillings to buy fairly new cars as per Uber's specifications.
And unlike in other markets where the car owner is also the driver, in Nairobi the two are separate. A car owner expects the driver, just as in matatu, to remit a certain amount of money at the end of every trading day.
Muteru said the owner might, for example, demand Sh2,000, from the driver. This driver will work for even more than 15 hours to pay his master and remain with some cash to take home.
And with the margins getting low as the price war intensifies, getting enough for both the car owner and the driver has been a herculean task that has pushed drivers to the limit.
The winners in this battle for road supremacy are riders who can now enjoy a ride for as little as Sh200. "At the end of the day, client is happy but the driver is hurt," said Paul.
"Now, the price of petrol has gone up by Sh2 a litre, but these people have not adjusted the price," he added.
Even the Competition Authority of Kenya (CAK) has balked, shedding little light as to how the drivers can be helped.
While declining to fix a floor price for operators in March, CAK declared Sh15.16 as the minimum a taxi can charge per kilometre in order to break even.
"Fixing of minimum (floor pricing) prices as requested by the petitioners will only benefit the taxi operators, extinguish efficiencies and innovation and quality to the detriment of consumers," CAK Director-General Wang'ombe Kariuki told Parliament.
LittleRide and taxi drivers had accused Uber, after it slashed its prices, of abusing its dominance. Generally, ride-sharing companies insist that their decisions have not been counter-productive to drivers.
"Pricing decisions are made with driver earnings in mind. The cost per trip always affects the number of trips drivers will make which consequently affects their overall earnings," said Ojiambo of Taxify.
In an email to Weekend Business, Ojiambo explained that they always try to ensure that the business is profitable and sustainable for the driver-partners. "Besides, when we run a price promotion, we always compensate drivers for the difference in price so that their earnings per trip are not affected," added Ojiambo.
The drivers who have been in this business since January 2015 when Uber entered Nairobi with pomp and circumstance can only hope for a return of the good old days.
When Uber came, drivers used to be paid a minimum of Sh500. That has since changed with Uber bringing it down to Sh300 and Taxify giving as little as Sh200.
Without any competition- save for a feeble jolt from Brazilian Easy Taxi- Uber ruled the taxi kingdom. And the few drivers on the app then consistently laughed all the way to the bank.
Traditional taxi operators, who had watched in dismay as Uber riding on quality services and affordable prices snatched up all the customers, were enraged.
However, their attempts to violently push Uber out of town citing unfair competition from the San Francisco start-up failed terribly. Their grievances were met with derision from the members of the public who reminded them not to fight technology but instead embrace it.
Traditional taxi operators were largely subdued, but a number of them through Kenya Taxi Cab Association crossed over to the side of technology.
Taxify would offer them, with their old cars purchased in 2000 or earlier and which Uber had rejected, an opportunity to stay in the only business they had known.
But ridesharing apps could only take as much. With the drivers too many, the customers too few and tech companies locked in a fierce price war, the sector was bursting in the seams.
In September, the drivers, donning reflector jackets bearing such slogans as 'PUNDA AMECHOKA' (the donkey is tired), took to the streets. They protested the continuous offer of free rides and discounts by the service providers without consulting them.
But at the end of the day, nothing came out of it. And most of the drivers you meet seem to have resigned to this fate.
Most of the drivers have been forced to be enterprising. There is virtually no driver who operates with only one ridesharing app. "If I receive requests from all of them at the same time, I will accept the one with the best offer," said Paul.
Moreover, there are times when the drivers turn off their apps and take offline business from trusted clients- basically going back to taxi-drivers' good old days when price was not determined by algorithms but driver's instincts.
Of course, there is good money to be made offline than online. And some customers, for one reason or the other, don't mind paying more.
Part of the problem in this sector lies in its novelty. It is still a wild world west kind of space where, without regulations to properly define the sector, service providers can do just anything to beat competition. "Before proper regulations are put in place, it is the drivers who will lose out," said Paul.
"We prefer Government regulation so that there are returns on investment," said Muteru. Unfortunately, the Government is dazed. If the regulator is at pains to classify ridesharing companies as a transport or technology company, how can he help the drivers get better returns?
No wonder, when the drivers approached Nairobi County Government they were advised to self-regulate.
*Not his real name