Parent, mentor involvement help Kenyan urban poor transition to secondary schools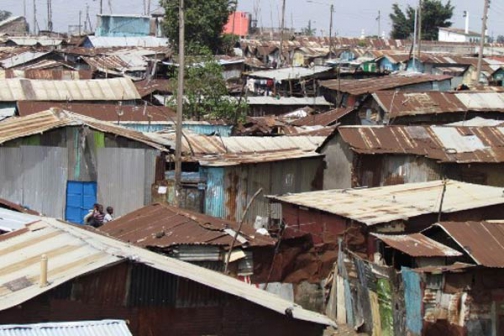 Nairobi ,Kenya: For girls like 13-year-old Sarah Mutie Wayua, who lives in Korogocho -- one of Nairobi's toughest slums -- daring to dream of a future used to be a risky proposition. Dreams die in urban slums, due to poverty, restricted access to education, insecurity and the constant hustle that rends the social fabric of communities. But Sarah is 387 steps closer to her dream; thanks to mentoring and coaching she received from APHRC to help achieve such a high score on her Kenya Certificate of Primary Education (KCPE) national exam.
'I excelled in my KCPE national examinations, especially Math and English. I used to perform poorly in Math, but I am now confident that I will finish my education and reach my dreams of securing a job as an accountant'. Said Sarah Mutie Wayua
Now enrolled at Moi Girls Secondary School, Isinya, Sarah is living proof that education -- and the right kind of support -- is the best way to lift girls from poverty. A three-year intervention from the African Population and Health Research Center (APHRC) provided more than 1000 girls in Viwandani and Korogocho with a series of supports designed to help improve learning outcomes: volunteer mentors provided them with after-school homework support in literacy, numeracy and life skills while counselors sensitized parents on the value of keeping their daughters in school.
Additionally, those girls who scored above 250 marks on the KCPE won modest financial subsidies to cover the associated costs of heading to secondary school. The intervention was implemented in collaboration with Miss Koch Kenya in Korogocho and U-Tena Youth Organization in Viwandani, which also demonstrated the importance of working with local partners in the local context.
Sarah and the other 375 girls who are now secondary school students after passing through the APHRC program are among the lucky few in Nairobi's slums who are able to access this critical educational phase that should open any number of doors to employment and livelihood, while also reducing the risk of unplanned pregnancy and adoption of risky behavior such as drug and alcohol abuse.
Fewer than six in ten secondary-school age children in Nairobi's slums end up making it to the next phase of their schooling -- compared to nearly 90% of their counterparts in non-slum areas. And for those who live in parts of the slums where government schools are few, forcing them into the low cost private primary schools that are poorly resourced, the challenges are often insurmountable.
According to national data from the Ministry of Education (MOE) in 2012, the challenges of making it to secondary school are even greater for boys. Boys have recently began to lag behind the girls. Not only are the boys lagging behind, but they confront the risks of premature sexual activity and exposure to drug and alcohol abuse, while facing the attendant threat of being coerced, or seduced, into criminal behavior. That's why the next phase of the APHRC study in both Korogocho and Viwandani will extend to boys as well, and expand to include leadership skills and exposure to role models who will demonstrate that there is a better way out of the slum -- and that way is through education.
While we are energized by the successes of the first phase of our intervention and optimistic about the possibilities inherent in the second, we are also well-aware that our work is limited to a small sample of the population. Wider application of this model is desperately needed, and we call on the Ministry of Education (MOE) to consider adopting this evidence-to-practice intervention to meet the needs of all of Kenya's students, providing them with the best possible opportunities to advance. And maybe, even, to join Sarah in pursuit, and achievement, of their dreams.