Architects, developers cry foul over building approval delays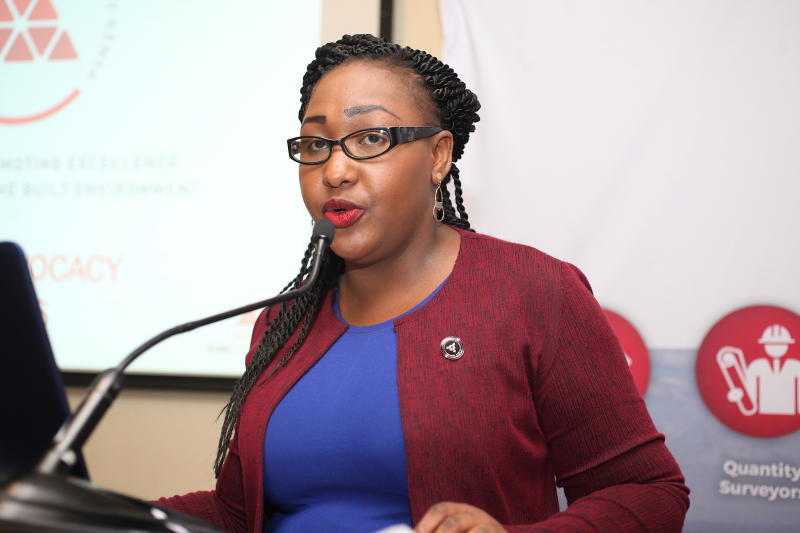 Architects and developers have blamed disruptions in the e-permitting system to inordinate delays in building approvals.
While four counties (Nairobi, Mombasa, Kisumu and Kiambu) have automated approval systems, The Architectural Association of Kenya (AAK) and the Kenya Developers Association (KPDA) have singled out Nairobi as the single biggest culprit.
"Nairobi County concerns us the most because of how many disruptions we've had this year," said AAK President Mugure Njendu addressing members of the press on Monday.
"The e-permitting system in a Nairobi County has been down recently, mostly in the end of July, whole of August and part of September, for close to two months. Earlier in the year, we experienced additional disruptions in Nairobi, Mombasa and Kisumu," she said.
These delays, the two associations say, affect revenue collection significantly with development approvals being the second leading revenue source for Nairobi.
Njendu cited the Knight Frank Kenya Market Update report for the first half of 2019, which showed that the value of building plans approved in Nairobi County decreased to Sh48.54 billion in the first quarter of 2019, a 19.2 per cent drop from Sh60.11 billion in a comparable period in 2018.
These problems have been blamed for, among others, pushing up the cost of construction. "When it takes too long, it drives up the cost of doing business, and that cost, unfortunately ends up being passed on to the consumer. It makes a mockery, in the end, of the agenda of affordable housing," said Anne Muchiri, a director with KPDA.
The associations blamed the state of affairs to a lack of good will to make sure the systems work as they should and lack of adequate human resources.
"The construction e-permitting systems should not be hostage to political activities at the various county governments, the system should be run professionally and objectively with a plan for sustainability in the long run," said Njendu.
She said it was concerning that the frequency of technical meetings to discuss applications has declined significantly in Nairobi.
"The last technical meeting to the knowledge of the association was held 27th of June 2019. We are now in September. To date there are less than five meetings this year in comparison to previous years where meetings were held fortnightly," she said.
However, while Nairobi is in the eye of the storm, Mombasa lags not far behind. The AAK President gave the example of a member who submitted plans for a boundary wall whose approval is still pending, three months later.