Good times for tenants as rents fall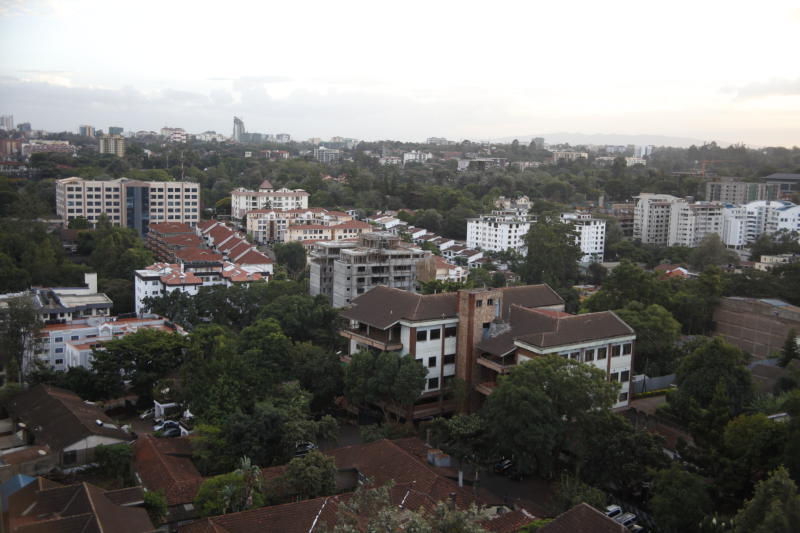 Local developers continue to take a hit as their earnings took a dip during the first half of 2019. Two realtor reports released in the last one week cast a dark shadow over an industry that was promising in previous years.
According to Knight Frank's Kenya Market Update First Half 2019 report, prime residential prices fell by 1.8 per cent, leading to an annual decline of 6.7 per cent in the year to June. This was a sharp contrast to the 0.4 per cent decline recorded in the first half of 2018.
The landlords' loss is the renters' gain as rents of prime residential properties dropped by 1.7 per cent, or an annual decline of 3.3 per cent in the year to June. The realtor attributes the decline to oversupply of high-end developments in some locations.
The last three years have seen an increase in the number of apartments in areas such as Kilimani, Kileleshwa, and Westlands.
Key satellite towns such as Ruaka, Athi River and Juja have also seen an upsurge in the number of middle to high-end residential homes, further contracting developers' profit margins as competition hots up.
"These factors have transformed the market in favour of buyers and tenants, which has been exacerbated by multinationals continuing to downsize while there are fewer expatriates relocating to Kenya, impacting negatively on the niche market," says Knight Frank.
Complicating matters in the sector is a credit crunch that has affected money circulation and spending power. Developers have blamed the Banking (Amendment) Act of August 2016 for the lack of liquidity in the sector.
In the law, the National Assembly sought to "help" the public who were reeling under the weight of expensive loans offered by financial institutions.
All forms of credit, including mortgages, were pegged at no more than four percentage points above the basic lending rates from the Central Bank of Kenya. Currently, the CBK lending rate stands at nine per cent.
Stiffled lending
At the time, then Treasury Cabinet Secretary Henry Rotich said the law was meant to spur lending to the private sector, real estate being a key beneficiary. The opposite happened.
With the capping of the interest rates, local lenders gave the real estate sector a wide berth in favour of government papers, hoping for better, quicker and more guaranteed returns.
Rotich sought to reverse the move in last year's financial estimates he presented to Parliament, saying the move would enhance access to credit and minimise the adverse impact of the interest rate capping on credit growth. Little has been heard of the matter since then.
The continued slump extends to the retail sector where monthly rents for prime spaces in shopping malls decreased by 5.9 per cent in the same period to Sh497 per square foot. Hard hit were new retail developments, or those completed in the last 18 months, that recorded occupancy levels of between 45 per cent and 55 per cent.
Knight Frank says the pressure was compounded by tough economic conditions that left consumers with less disposable incomes, directly impacting the retailers. To stem the tide, landlords sought to provide concessions to attract new tenants and retain existing occupiers. These include partial contributions towards tenant fit-outs or giving discounted rentals.
The recent Office Market Snapshot for Kenya by Broll Kenya says landlords are willing to adjust their terms of reference to include alternative payment models and attract more clientele in the expanding Grade A office space.
"(There is) willingness of landlords to consider innovative occupational terms such as the acceptance of revenue share rent as opposed to the typical rental rate based on space occupied, extended fit out periods beyond the standard three months, tenant installation contribution and progressive escalation rates instead of the usual fixed rate," says Broll.
According to Broll, office space developers may need to watch recent developments where corporate tenants occupying owned office buildings are considering selling the premises and either leasing them back or relocating to multi-tenant buildings.
Shared workspace shift
Another recent shift in the office market is the use of shared workspaces. Serviced office space, says Knight Frank, is growing in popularity owing to the flexibility it provides.
In January, a local co-working space provider, Workable, opened a 12,000-square foot shared workspace facility at Sanlam Towers, while Nairobi Garage opened its third 14,000-square foot co-working facility at The Watermark Business Park, Karen, in February.
But what may alarm new retail developers and landlords more is the realisation that current and new tenants are opting to take up space within established mall extensions rather than open shop in new retail centres.
Such businesses hope to tap into the existing footfall instead of trailblazing in the new retail centres.
According to Knight Frank, footfall increased over the six months due to the presence of operational and successful anchor tenants in most shopping malls. Interestingly, occupancy levels in the established malls remained high at 90 per cent in the first half.