Over 10,000 to be evicted in Webuye to pave way for industrial park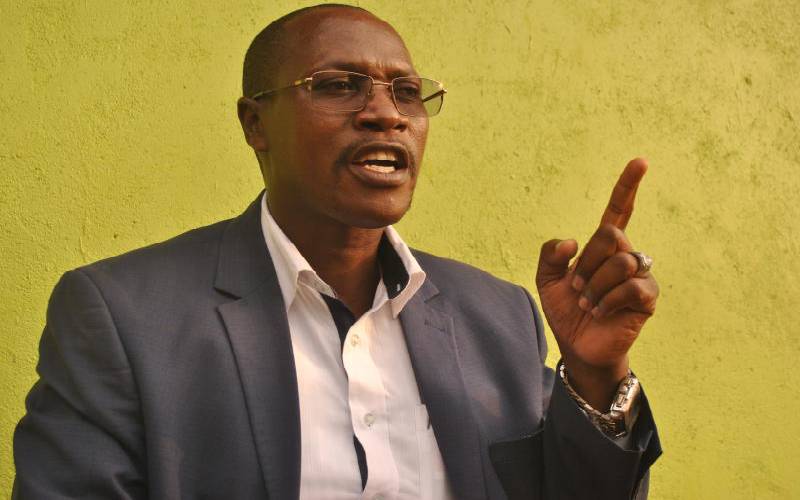 Webuye residents have raised concerns over plans by the county government to build an industrial park in the town.
Governor Wycliffe Wangamati has said the park, which will occupy 110 acres, will create more than 5,000 jobs for youth through the setting up of cottage industries as well as the construction of a milk processing plant.
But it has emerged that nearly 10,000 residents will have to be moved for construction to begin.
John Wafula, who owns rental houses on five acres, claimed they had been ordered to move out since the land is owned by the county government.
"Webuye is a cosmopolitan town and various communities have acquired plots and even developed them. Some bought the land while others leased it from the defunct Webuye Town Council. There are no plans to compensate us after we move out of our land," said Mr Wafula.
He added: "We are still in possession of our title deeds and some of us have sub-divided the land and sold to other private developers. The Lands ministry has issued title deeds to that effect. We are reading malice and the motive is to grab our land."
Maraka ward rep Ali Machani Mutoka, in an interview with The Standard yesterday, said the project was not viable since it would not benefit residents.
"We have never debated on the issue in the assembly, but we were shocked to see Sh15 million out of the Sh150 million cost allocated for the project in the 2019/20 budget estimates for phase one," said Mr Mutoka.
County Director of Communications Tim Machi said 735 houses built by the National Housing Corporation were on the land.
"They are on county government land and those occupying them have not been paying rent to the county. The land will be repossessed to pave way for the industrial park," said Mr Machi, adding the Sh15 million was for public participation and feasibility studies before construction begins.