Amazing Diani offers exciting deep sea fishing experiences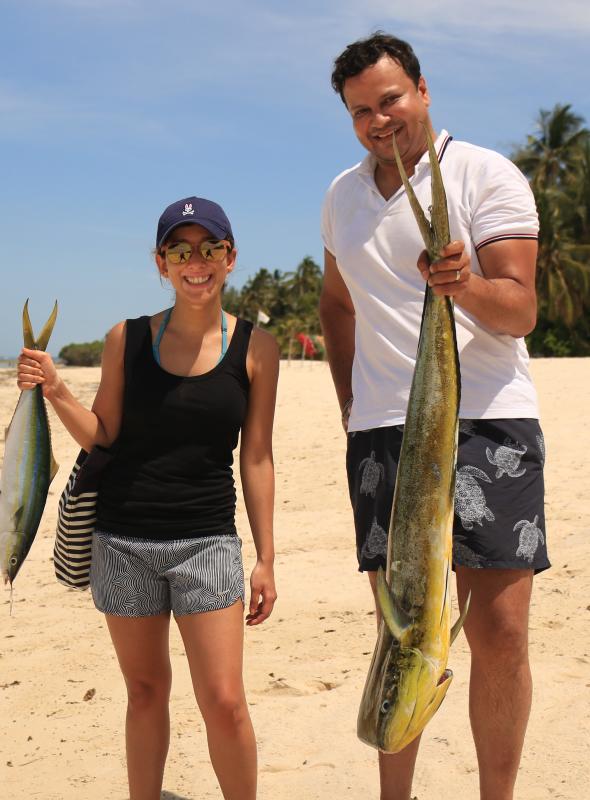 Kenya's iddlyic South Coast beach off Diani, Kwale County continues to attract fishing enthusiasts from across the globe owing to its most beautiful seas for deep sea fishing.
Mr Bobby Kamani, an investor in the hospitality industry stated that deep sea fishing in the Indian Ocean off Diani Coast is wonderful experience and one of the leading tourist attractions to sample.
''There is alot to see while fishing here., the temperature of the water and the vegetation cause rare and large predatory fish to find their home right here,'' Kamani who is also Managing Director of the five-star resort, Diani Reef Beach Resort & Spa said.
He said that there is wide variety of fish that range from the Barracuda, Tuna, Gilthead, King cod and the Snappers can be found here and provide the anglers with a thrilling fight.
''For those looking for bigger challenge, one can go for marlin, sailfish or shark,'' he said.
He stated that for sea trips, there are a number of accredited deep sea fishing firms that have highly qualified crew to accompany you.
'' The waters all over around Diani Beach are great.The best spot for fishing is in 300 metres depth . I was lucky to catch a Dorado fish weighing 50 kilogrammes on one of my recent fishing trips out at sea,'' he said.
He said that despite the fact that majority of those going out for deep sea fishing trips are international guests, the number of locals is also on the rise.
All boats that offer deep sea fishing trips are specially equipped and offer maximum safety, so one can enjoy the trip worry-free.
Snacks and drinks are also provided on these boat that have toilet facilities.