City Hall on the spot over title deeds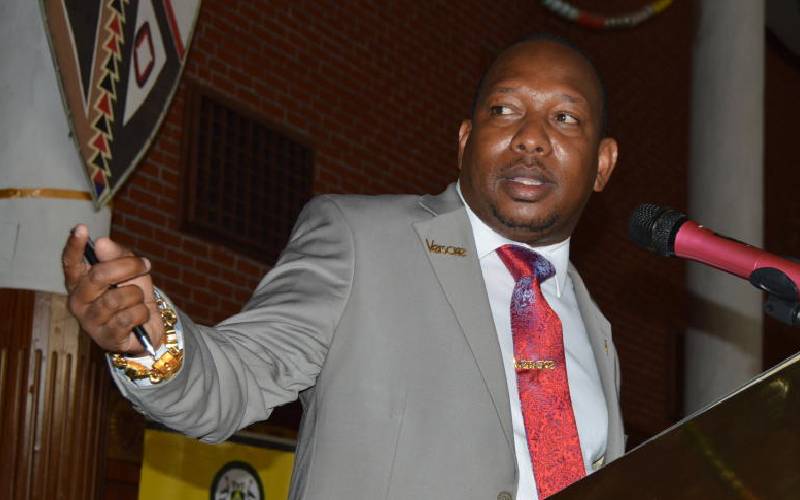 Lawmakers have accused Governor Mike Sonko's administration of frustrating issuance of title deeds to land owners in the county.
A lawyer whose firm was contracted to assist in processing lease documents for the land owners told Parliament that the county has been sabotaging the process.
Musyoka Annan told the National Assembly's Land Committee chaired by Rachael Nyamai (Kitui South) that Nairobi County has failed to facilitate the exercise by refusing to provide necessary documentations.
The firm was contracted in 1993.
"The county has not processed 174 documents that we submitted to them for approval. We have tried to engage City Hall for the last 25 years to corporate so that we can complete this process," Annan told the Committee.
He disclosed that the sabotage was systematic that at one time all survey documents mysteriously disappeared in the county land offices in Dandora and Ruaraka.
He said the loss of the essential documents has slowed down the process.
The committee was further told that the parcel in Eastlands had also not be surveyed as required to allow the firms proceed with processing of the lease documents.
The lease documents are required by the ministry of land to process title deeds.
The lawyer claimed that the director of surveys rejected the surveys that had been done by the county surveyors because they were not registered.
The firm further blamed change of regimes since 1993 for slowing down the process.
He said successive regimes have failed to corporate with the firm to ensure smooth processing of the documents for onward submission to the landowners.
The desperate landowners have reportedly paid Sh55, 000 per plot for them to get the crucial ownership document.
He told that committee that a huge chunk of the money was paid to the county for the registration of the lease documents and the other to KRA for stamp duty while the firm pocketed Sh18,000 for legal services.
The firm has since processed a total of 864 titles, out of which 822 have been collected by the owners while 42 others are lying in their offices.
Nairobi County Lands Executive Charles Kerich and chief officer Stephen Mwangi were, who appeared before the committee, said there was no records that the county had contracted the law firm.
But they found themselves on the receiving end after the firm produced documents of their engagement.
The committee accused the two officers of being mischievous in handling the matter.