KICC seeks to market Kenya as world MICE destination in South Africa fair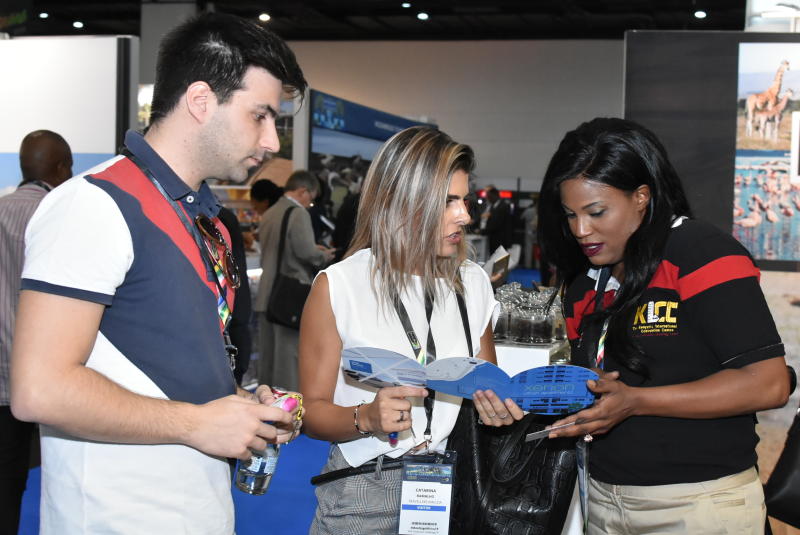 The Kenyatta International Convention Centre (KICC) is seeking to market Kenya as the world Meetings, Incentives and Conference Centre (MICE) in South Africa.
It's among the 338 exhibitors participating at the annual international, Meetings Africa in Johannesburg.
The three-day fair opened on Monday with 65 countries across the globe participating.
The KICC led Kenyan Business Tourism Stakeholders seeks to market and position Kenya as a World-renowned business events destination at the event.
Meetings Africa is an international exhibition for MICE also known as Business Events since 2013.
This year's show is themed "Shared Economies" as it seeks to partner with professionals in the meetings trade to transform the continent by showcasing Africa's diverse services and products to over 400 meetings industry buyers at the show.
KICC, the state Parastatal mandated to market and position Kenya for conference tourism both locally and internationally, is coordinating Kenya's participation at the show on behalf of the Ministry of Tourism.
KICC Chief Executive Officer, Ms. Nana Gecaga said: "Several high profile international events hosted in Kenya have lifted Kenya's global profile. To sustain the momentum requires more promotion at events such as this is where over 3,000 meeting delegates are looking around for venues and packages."
Ms Gecaga added that through the Ministry of Tourism, Kenya is streamlining conferencing to ensure conference delegates in Kenya have an all-round experience. KICC is working with other stakeholders to come up with attractive pre and post conference packages that will ensure delegates experience the magical Kenya during their conference days.
The move is aimed at increasing Kenya's conference tourism market share. The Centre is currently undertaking renovations to give the meeting rooms a modern facelift. The KICC is also rolling out projects that will increase its functionality and capacity to hold major events.
Currently, according to the World Travel and Tourism Council's (WTTC) report Business tourism spending is expected to grow by 6.2 percent in 2018 to Sh195.3 billion and rise by 5.4 percent per annum to Sh330.9 billion in 2028
KICC and other industry stakeholders participating at the show have seized the opportunity to meet influencers and key decision makers of conferences scheduled for Africa and woo them to bring the conferences to Kenya.