Ruto used Weston title to borrow Sh1.3 billion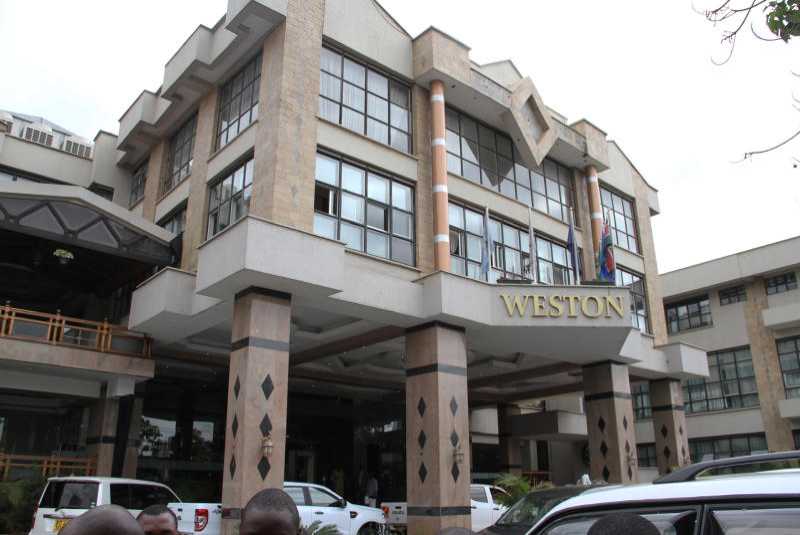 Deputy President William Ruto used the title deed of the Weston Hotel land as security to borrow over Sh1.3 billion from two banks.
Mr Ruto first borrowed Sh100 million from Equity Bank in 2011, before turning to Kenya Commercial Bank (KCB), where he borrowed a total of Sh1.25 billion in 2014 and 2015 using the same title. Some of the money received from KCB was used to repay the outstanding loan at Equity.
In its presentation to the National Land Commission (NLC), the Kenya Civil Aviation Authority (KCAA) has argued that the 1.77-acre parcel on which Weston Hotel is built was irregularly acquired.
On Wednesday, the agency declined to give more details on the transactions. The land commission plans to hear all parties before making a determination on who owns the land.
In documents presented to NLC, Ruto, through lawyer Ahmednasir Abdullahi, defended the process of acquiring the title to the land.
Mr Abdullahi told the commission that the property was charged to banks and no question was raised over the legality of the documents.
According to documents tabled before the NLC, the Deputy President, Rachel Chebet Kimeto and Charlene Chelagat Ruto are listed as directors of Weston Hotel Limited.
Valuation report
The hotel, according to a valuation report by Zenith (Management) Valuers Ltd, was valued at Sh300 million. It is not clear whether other assets were used to guarantee the Sh1.25 billion loan. The valuation was commissioned in 2010 by Equity Bank.
On December 7, 2011, Ruto charged the property for Sh100m, which was discharged on October 8, 2014 when KCB bought out the Equity Bank loan. Ruto and Rachel signed the charge documents on December 8, 2011, in their capacity as directors of the hotel.
Ruto, as Deputy President then, charged the property to KCB and received Sh350 million and $1.5 million (about Sh150 million) facilities on June 30, 2014. This charge was signed by Rachael and Charlene, both listed as directors.
On July 8, 2015, Weston took a further charge of Sh700 million on the title, which was signed by Rachael and Charlene before lawyer Nancy W Gitau. This took the total loan charge at KCB to Sh1.25 billion.
All the charges were prepared by Hamilton, Harris and Mathews (HH&M) law firm.
On Wednesday, KCB lawyer Martin Muge asked NLC to be sensitive on the decision they take because it can have ramifications on the bank's interests.