Superior Homes owners to stay, judge rules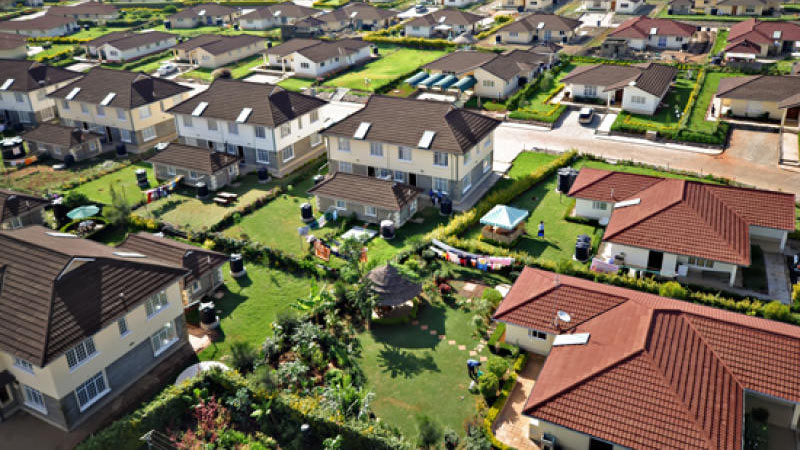 The High Court has ordered the removal of demolition signs placed on some houses at Green Park Estate in Athi River.
Justice George Odunga also issued strict orders restraining the Water Resources Authority (WRA) from interfering or demolishing the palatial homes alleged to have been built on riparian land until October when the dispute will be heard.
"For the avoidance of doubt, the effect of the order is that the intended demolition of the subject properties is suspended and the owners are at liberty to remove any signs of demolition that had been placed by the authority," ruled Odunga.
WRA had on May 31 given a 21-day notice to nine home owners at Green Park Estate to vacate the premises before demolition on the basis that their houses were built on riparian land along the river bed.
But Superior Homes Ltd, the developers of the estate, sought the court's intervention to stop the demolition on grounds that the notice was irregular and illegal. Through lawyer Philip Nyachoti, Superior Homes argued it carried out its own survey on the property before building the houses and the estate was not within the river belt.
"The authority's decision to issue the enforcement orders for vacating the houses was unreasonable, illogical, illegal, untenable, contravenes the tenant's legitimate expectation and is indeed motivated by extraneous purposes," said Nyachoti.
The lawyer said the company engaged private surveyors to confirm proximity of the estate with the riparian land soon after WRA issued the vacate notice on May 31 and confirmed they did not encroach on the river bed.
He told the court that even before construction commenced, the company applied and obtained an Environmental Impact Assessment Licence from NEMA which showed they never encroached on the river bed.